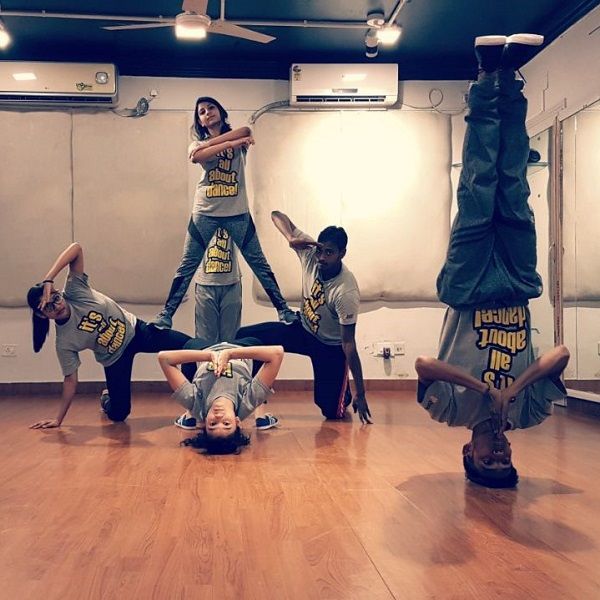 Hip Hop | Street Dance class in Kolkata
Hip-hop is mostly liked by teenagers and young adults. The class has different levels.

About the dance:
Creativity always comes from the heart and Hip Hop Dance is about ingenuity- the way you dance. Essentially, this form of dance is a street dance style or what we call urban ethnic dance. Hip Hop dance has evolved as a part of the hip-hop culture, from where hip-hop music has also emerged. In recent days, it has become immensely popular amongst the youth. To express one's creative talent, Hip Hop dancing is perhaps the best way in which impressions and expressions come from the soul.
Hip Hop dance acts as a good exercise for dancers and also helps them to improve flexibility, develop body balance, and coordinate muscles. It also enables the dancers to develop their own style and to stay in good body shape. There are many steps and movements in Hip Hop dance that don't make them part of ballet and ballroom dance. This style of dance can be learned by anyone who is keenly interested, regardless of age or gender.
Salt Lake
Saturday (6 - 7PM) & Sunday (12 - 1PM)
Saturday (7 - 8PM) & Sunday (1 - 2PM)
Ballygunge
Wednesday, Thursday & Friday (5 - 6PM) |

Saturday (7 - 8PM) & Sunday (10 - 11AM)

Saturday (5 - 6PM) & Sunday (12- 1PM) |
Dumdum Park
Tuesday & Friday (6 - 7PM)
Sunday (1 - 2 PM)
Ruby
Wednesday (6 - 7PM)
Friday & Saturday (7 - 8PM)
New Alipore
Tuesday & Friday (6 - 7PM)
Saturday (6 - 7PM) & Sunday (1 - 2PM) |
Newtown
Saturday & Sunday, 12 PM - 1 PM


To get Free Demo Class, call us on 9831018015 or 9830028063 to take a trial class.