How to join Salsa classes?
TWIST N TURNS has been running Salsa dance classes in Kolkata since 2005, when only a few of the Salsa dance instructors had started their dance teacher's career in the city. The age criteria for this dance form is minimum 15 years and above.
Fees:
The Basic course is for 12 sessions spread over 4 months. The Membership fee is Rs 1500/- and Monthly Fee, Rs 1800/-
If the entire course fee is paid at the time of joining, then a 20% discount is applicable.
Growth:
After you have completed your Basic level you will be promoted to Improvers. This level is majorly focused on combinations and patterns. One takes around 30 hours of classes to complete the Improvers level.
Post the Improvers level, we have the Intermediate, which has advanced combinations and moves. Styling and advanced body movements are also part of this level. You are promoted to this level once you have completed your Improvers level. One takes at least 100 hours to complete this level. There is a different fee for Improvers and Intermediate level. Once you have completed a level, you will be informed of the fee for the next level.
Time:
Salt Lake
SUN (2 - 3 PM) & (3 – 4 PM)
Ruby
WED (7:00 - 8:00 PM)
New Alipore
WED (7:30 - 8:30 PM)
---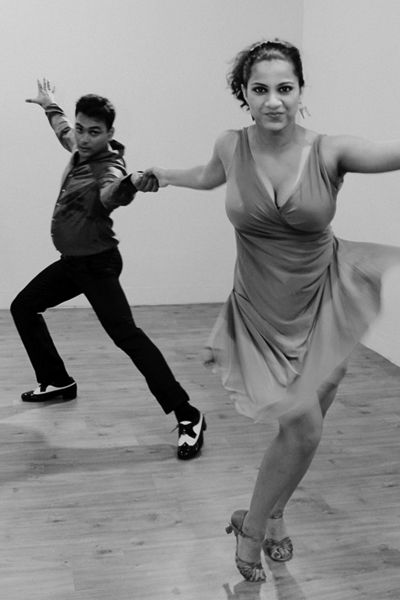 History of Salsa
Salsa is not easily defined. Who invented salsa? The Cubans, Puerto Ricans? Salsa is a distillation of many Latin and Afro-Caribbean dances. Each played a large part in its evolution. Salsa is similar to Mambo in that both have a pattern of six steps danced over eight counts of music. The dances share many of the same moves. In Salsa, turns have become an important feature, so the overall look and feel are quite different form those of Mambo. Mambo moves are usually danced forward and backward, whereas, Salsa has more of a side to side feel.