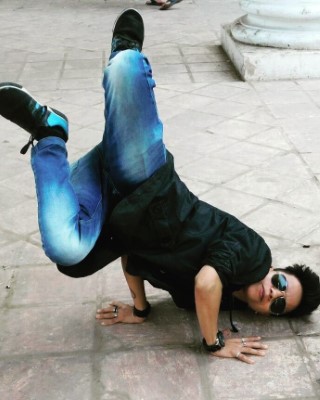 Dance has always been a passion for me...
I am never afraid to shine...
When I dance I unblock tension, pain and trauma stored in my body to help me expand into my highest level...
Since childhood, I was madly in love with dancing. I believe dancing is in my blood- whenever I'm happy or sad dance keeps me going.

I'm very proud of myself because I have never learned dance in my entire life, I have only observed and learned on my own.
And today, because of my years of struggle I have succeeded in life on my own. I have been awarded many times as the best choreographer, dancer, and performer in my previous institutes. My base of teaching is Bollywood, hip-hop, freestyle and Bollyhop
To spread the awareness of fitness I have also earned my license of a Zumba fitness instructor.
I lose and find myself when I dance!