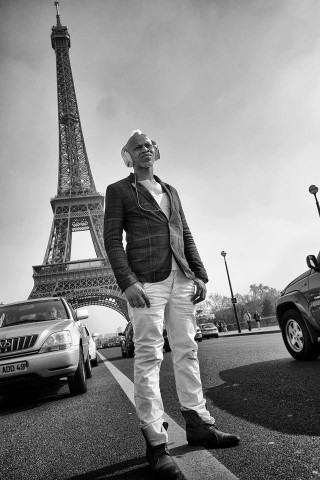 Knzo Mendy, a native of Senegal and Cape Verde, rocked from an early age in rhythm, dance and musicality. His childhood is replete with dance, a major component of African culture. For Knzo, dance becomes the expression of early life- he grew up in a world where dances are an integral part of everyday life and are a way of life.
His original style, his passion for "Culture" and the creation at large, his boundless energy and perfectionism makes his dancing and unforgettable novel.
Thus, by teaching his knowledge and participating in events and conferences around the world he continues to diversify and expand his passion for dance.
With these experiences he founded his own dance school and fitness center to transmit his passion even more. A friendly and dynamic vibe emanates from each course.
Besides being a dancer, choreographer and dance teacher, he is also an event organizer. Making round trips around four continents, Knzo's experience continues to grow through the relentless crossing American, Caribbean, European and of course African cultures.
By fusing Latin dance with a multitude of other styles like Hip-Hop, African dance, or the Caribbean dances, Knzo finds creneauè.
But he was not counting on the arrival of Zumba in his universe. Knzo indeed discovered Zumba in 2009 and soon obtained the necessary certificates for teaching this discipline. Today, a passionate advocate of the Zumba program, he regularly organizes training courses and invites other colleagues and international instructors over. It is also in Senegal that he promotes the program to the delight of his students. And it is with all his energy of its own that Knzo transmits his passion for Zumba to those who wish to indulge in his intoxicating rhythms!