Dance teachers and Instructors of Twist N Turns.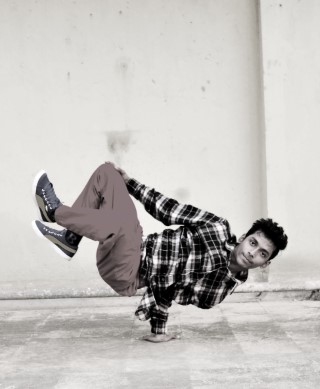 "Dancing is the loftiest, the most moving, the most beautiful of the arts because it is not mere translation or abstraction from life; it is life itself." ~Havelock Ellis
A dancer who believes that 'dance' is a means to emote the inner self and to express that one should have true knowledge of his art form. A blend of both old and new schools is what I am all about. Trained from the best hip-hop crew of Kolkata i.e 'CRAFTS OF KAMMOTION' and from BOSCO CAESAR DANCE COMPANY, Hip-hop is what I breathe and live for. I want to spread the culture in the truest form. I like to call myself a BBOY when you attend my classes and will make sure that you will fall in love with HIP HOP.
PEACE
Subcategories