Teachers and Instructors at Twist N Turns
Dance teachers and Instructors of Twist N Turns.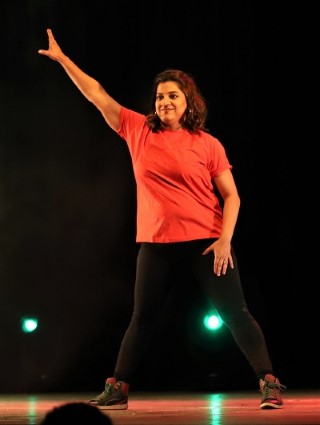 Nikita has been passionate about dancing since the age of three. Taking the lead in all her school shows, Nikita was awarded the title of "Best Dancer" at both school and college. The passion grew and gradually became a profession in 2007 and ever since there has been no looking back. She dances, performs and teaches Jazz, Contemporary, and Hip Hop.
She is also a trained SALSA dancer and teacher. She has performed nationally a number of times.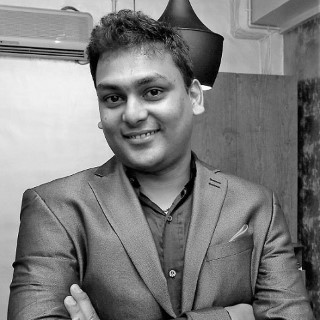 Tapas Das, a young entrepreneur of our times started TWIST N TURNS in 2005. Kind, generous, creative and down to earth, he wanted to start his own, one-of-a-kind dance academy.
According to him 'Dance is a language of movements that involves space, time and the human body'. He was born and brought up in Kolkata, the cultural hub of India. Being extremely talented, Tapas has been appreciated in the field of dance all his life.
He has been dancing since the age of four. Once he finished High School, he learned jazz/modern and contemporary dance. His horizons were broadened even more when he started dancing Bollywood with Beat Busters, which then was the most upcoming dance crew in Kolkata; he continued with the crew for 4 years. After that exposure, he studied how to be a dance teacher, which later started helping him impart his knowledge about dance.
Finally, in 2005, with the help of family and friends he stared TWIST N TURNS. Beginning with a mere 40 students, TWIST N TURNS currently has over 500 students.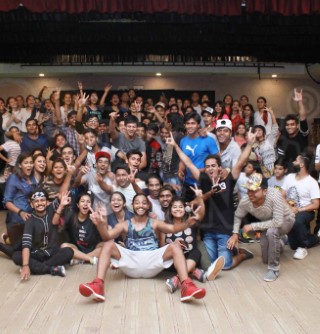 Melvin Louis, a passionate dancer from Mumbai, who introduced his own kind of dance styles is one of the most sought-after dancer by the young aspiring dancers of the country.
He believes that it doesn't really matter if a person is skilled, because skills can always be taught. He believes in the fire within him/her. A self-taught dancer, who hardly picks up what's already there, instead creates his own style, Melvin is definitely setting the right trend and example to today's generation. While a lot of dance trainers wish to teach those who are already good at the art to an extent, Melvin loves to train beginners. He feels the need to help those who want to really do it with zeal and passion.
Owner of Dance Inc. (Melvin Louis Dance Company)

Know his style at : Melvin Louis Youtube Channel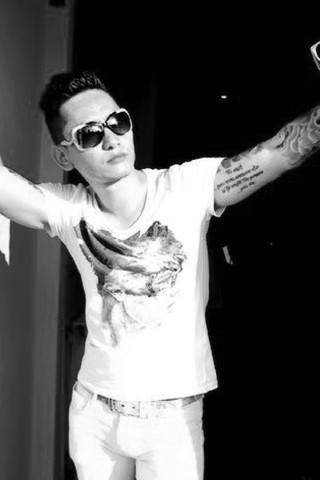 Kaytee is the founder and the heart and soul of Salsa India.
He lives and breathes Salsa and has had the courage and conviction to follow his dreams. Kaytee is a perfectionist, laying great emphasis on technique and also on attitude and interpretation of the music.
He calls his unique style 'Karma-Salsa'. Why? Because 'Karma' is Kaytee's real name. Karma-Salsa as Kaytee likes to say, focuses on musicality, body movement and dancing through one's body, mind and soul, in a dancer's interpretation and representation of the instruments being played and feel of the music. As each dancer has his or her own personality, so is Karma-Salsa synonymous with Kaytee's panache and energetic yet fluid style.
www.salsa-india.com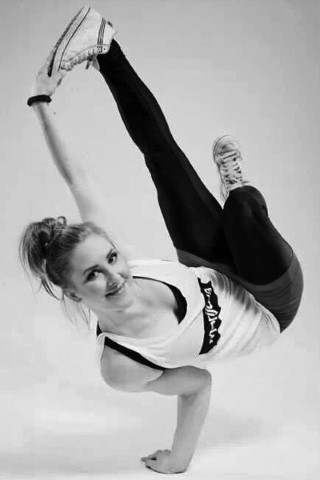 I am B-Girl Frost, member of the Dirty Mamas Crew and the Master Plan Crew. I am dedicated to dance. Breaking is what I love and do as much as possible. In addition to that I study Sports-Management and organise Breakdance-Events like the B-Girl Champs 2004 (Berlin) and the yearly battles Break de Cologne and the Cologne Circle (both in Cologne).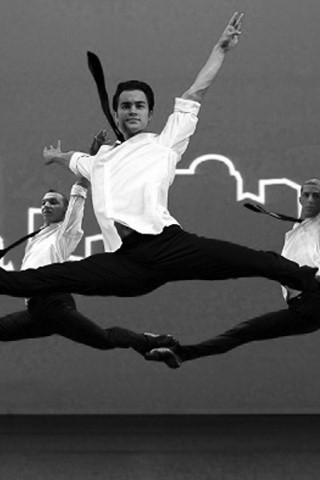 BAD BOYS OF DANCE was founded by dance superstar Rasta Thomas in 2007.
BBD debuted at the 75th anniversary season of the world renowned American dance festival "Jacob's Pillow". Today the company brings their magic to the masses, giving over 150 shows a year and has performed for over 500,000 fans worldwide. The Bad Boys are a hit with every crowd, whether it be dancing on the catwalk at New York Fashion Week for designer Richie Rich or appearing on the famous Swiss TV show "Benissimo", these amazing dancers' versatility and talent push the bounds of dance today with athletic jumps, endless turns and endearing individuality. BBD dancers have performed on Broadway, been in feature films, and have been adored by millions on hit TV shows like "Dancing with the Stars". In 2010 they performed at Carnegie Hall in NYC with Sir Elton John for a Rainforest charity event also starring Lady Gaga, Sting, Bruce Springsteen and more. They also had the distinct honor of performing at the 2010 opening ceremonies of the USA International Ballet Competition. In 2011, they performed at the prestigious Dance Open in St Petersburg, Russia and made a special guest performance on FOX TV's "SO YOU THINK YOU CAN DANCE". Currently they are touring the world with their hit shows "ROCK the Ballet" & "Tap Stars". Bad Boys of Dance are sexy, athletic, entertaining and fun. www.badboysofdance.com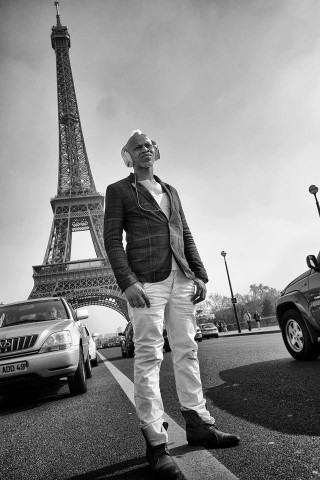 Knzo Mendy, a native of Senegal and Cape Verde, rocked from an early age in rhythm, dance and musicality. His childhood is replete with dance, a major component of African culture. For Knzo, dance becomes the expression of early life- he grew up in a world where dances are an integral part of everyday life and are a way of life.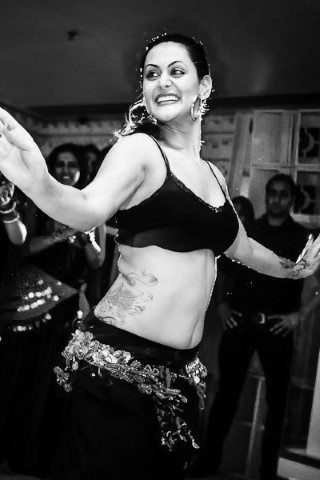 Meher Malik spices up Egyptian belly dancing with Bollywood moves. Having spent 17 years in the Middle East, she has mastered the dance that she says was once the domain of the high priestesses of ancient Upper Egypt. Meher performs the Egyptian Belly Dance with grace and passion. She is the first one to establish a school of Belly Dancing in Delhi. She received huge recognition after her performances on India's Got Talent 1 (an Indian talent discovery show). In July 2011, Meher Malik and her students were selected on Hrithik Roshan's Just Dance Reality Show aired on Star Plus.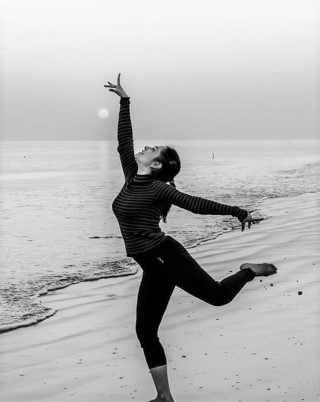 My mother got me admitted to a dance school when I was very young. Back then I use to go twice a week but gradually it became six days a week. I did not even realise when I fell in love with Dancing and it became my first priority. I started learning Latin American dance forms.
I attended many International Dance Festivals held in different part of India, participated in championships completions and won some of them. Then I did my training in Zumba became a Zumba instructor. Dancing is my first love. It makes my life complete. I cannot think of life without dance.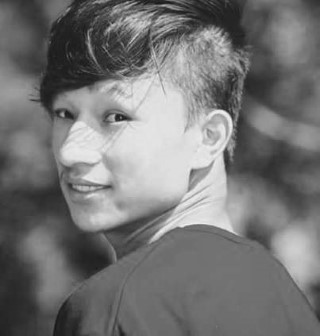 I started dancing at an early age. It has always attracted me with its beauty and still love the way it makes me feel. Since it was my favorite I was always chasing for more knowledge and that's how I joined my first dance class, practised and later I joined Hybrid crew where I met more people like me we used to share our art and grow together Later I started attending workshops and continued learning this art.
There's a long way to go though...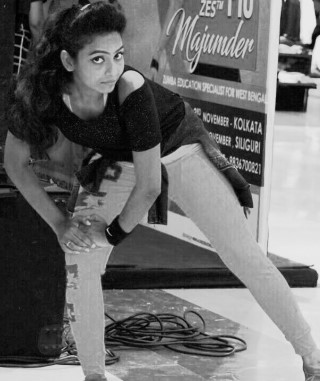 I was always a very focused person. My ambition was to become a Lawyer from my childhood but dancing is always my passion.
I was first introduced to Bharatnatyam. I was very popular for my funloving nature and dancing during my school & college days. Being a B.A.LL.B student I found my life was becoming very monotonous and decided to become a ZUMBA instructor, as through Zumba everyone gets a chance to be active, flexible, socialize and jam out to their favourite music.
Because I feel 'Dance' is a symbol of communication which brings out the innermost feeling so I decided to take ZUMBA as my profession in spite of being an advocate.
Subcategories