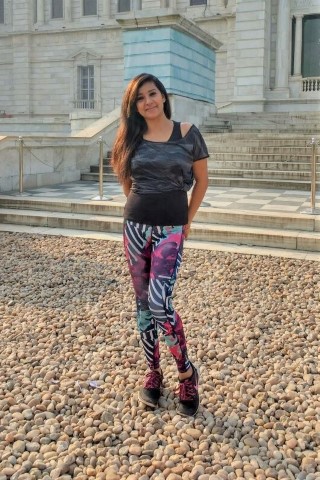 Soma Bose
Dance has been a great passion for me since childhood. Graduated from Rabindra Bharati University in Bharatanatyam, I was blessed with opportunities to perform
and study under some renowned masters like Guru Khagendra Nath Barman & Smt.Ambali Pokraj.
In addition to dance styles like Bollywood and freestyle, body fitness has also been a part of my life. I went forward and got certified as a licensed Zumba Instructor.
For me, Zumba is so much more than an exercise class. It is a place where I feel comfortable enough to express myself through dance and have fun. There is a sense of community in all my classes as we all dance our butts off!
It is 'Dance like nobody's watching'!