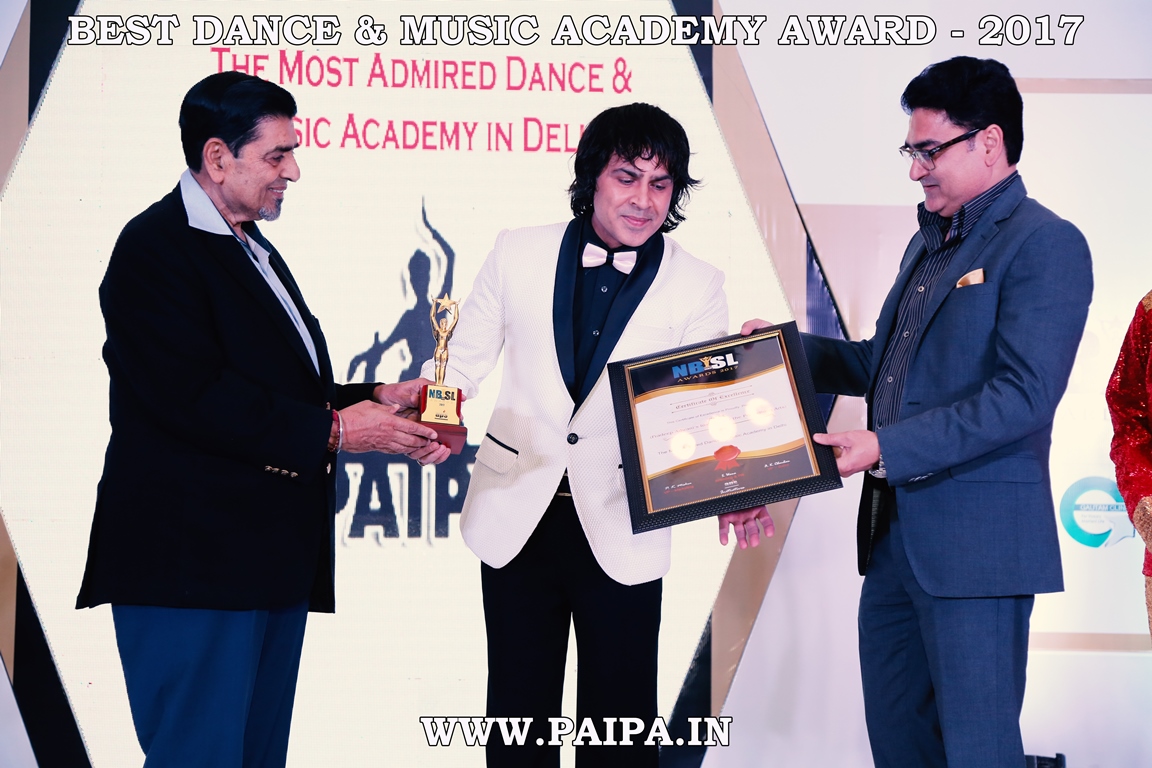 PAIPA (Best Dance Academy Award winner in 2010, 2016, 2017) stands for Pradeep Adwani's Institute for The Performing Arts.
Mr. Pradeep Adwani has established the institute in the year 1996. The institute is dedicated to furthering creativity, knowledge, pedagogy & performance in music & dance & preparing students for a variety of professions in these fields. PAIPA organises events like summer, monsoon & winter sessions followed by stage shows in the form of summer, monsoon & winter fests. The students of PAIPA have been selected for many TV shows. The institute conducts examinations in all fields of music i.e. vocal, dance & instrumental. It is affiliated to Prayag Sangeet Samiti & Trinity College of London.
At present PAIPA is providing dance & music classes in Amar Colony, Lajpat Nagar-4, in South Delhi, where Mr. Pradeep Adwani himself with a strong team of instructors is giving classes for dances like Contemporary Dance, Kathak Dance, Bollywood Dancing, Hip Hop, Jazz, Singing classes, Guitar classes etc.