Private Dance Classes and Choreography are categorised into the following services. You can Hire us for Dance Troupe, Wedding Choreographies, Birthday Dance Team Parties and more.
We have been providing different dance-related services, from performance and teaching. Our team is big enough to arrange and execute a very well-designed private dance class or lessons as per your need. If you are just looking to make an Instagram video, we have the facility to do the same. If you are willing to perform at school, college, or a wedding, we will arrange everything to make it happen.
Hiring a dance troupe for any occasion.
Require dancers to perform authentic dance styles?
Private Dance classes have, ranging from Indian classical, Indian folk, international dance forms like Salsa, Contemporary, Hip-hop, Chinese Fan, Thousand Hands, and Led Performances and to total Bollywood Masala anything. Variety of performances to choose from.
In any event, we can work out the concept for you and provide you with the group.
Learning a specific choreography
Want to perform at a cousin's wedding in another city, or college competition, or get together or any other occasion?
We train groups, and individuals according to their requirements.
A Dance Lesson to learn a dance form
Private classes are for those not comfortable in a group class, who want private one-to-one attention or who have a group and want to learn together separately.
A full-fledged Sangeet Sandhya can be choreographed as per the requirements and budget of the client. We also provide light, sound and music editing.
Choreography for only a Bride or Bride and groom can also be done.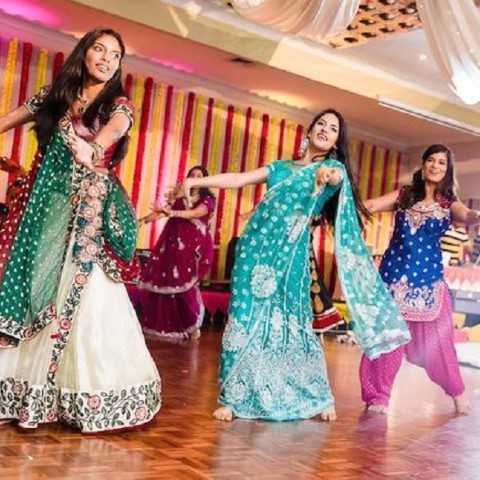 Theme Birthday Parties for kids inclusive of dance lessons.
We provide dance lessons and theme-based birthday parties for kids. Things are drafted according to the budget and requirements of the client. Some of our old themes have been A day in Spain, FarmHouse, Little Celebrities and more.
Check out our YouTube Channel for the previous work we have done.