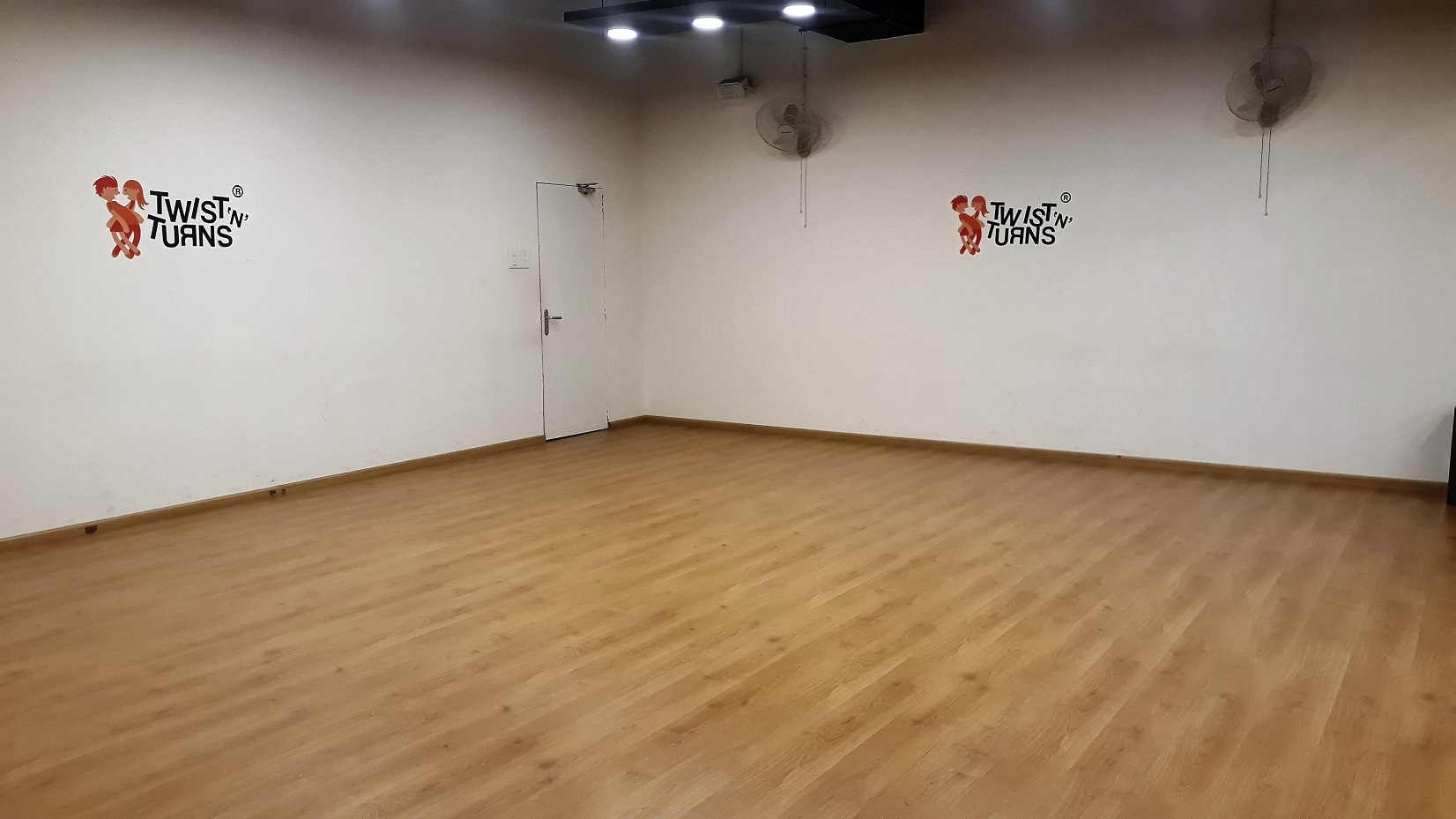 Twist N Turns Newtown Studio 2
Dance and Zumba Classes at Newtown Kolkata
Zumba & Dance Classes at Newtown
Address: No. 23, BG-12, Room No 210, 2nd floor, Beside Ganpati Banquets, Terminus Building, Kolkata, West Bengal 700156.


Contact:
Head Office Helpline: 98310 18015 | Whatsapp: 9830028063
Center:
Manager mobile: 7044804470

Visiting Hours: Weekdays: 12-8 pm & Weekend: 9-3 pm. Closed on Thursdays.
Since the launch, there has been a lot done in this studio.
But now, we have revamped and moved our studio on the 2nd floor with better space and infrastructure...
Take a look at it...
Studio 1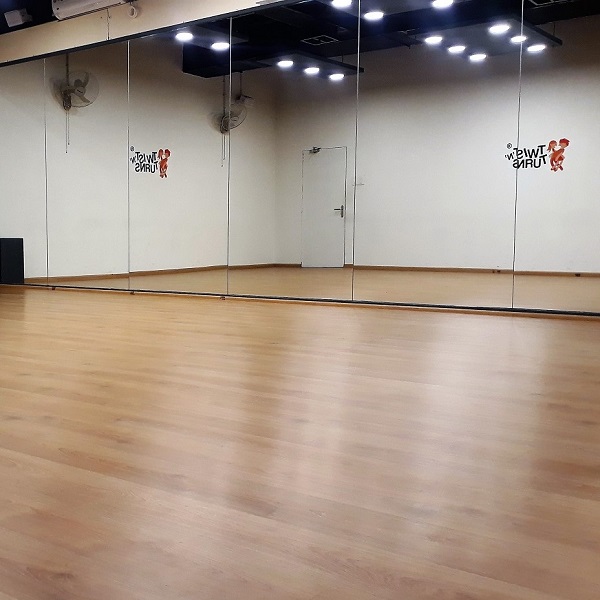 Studio 2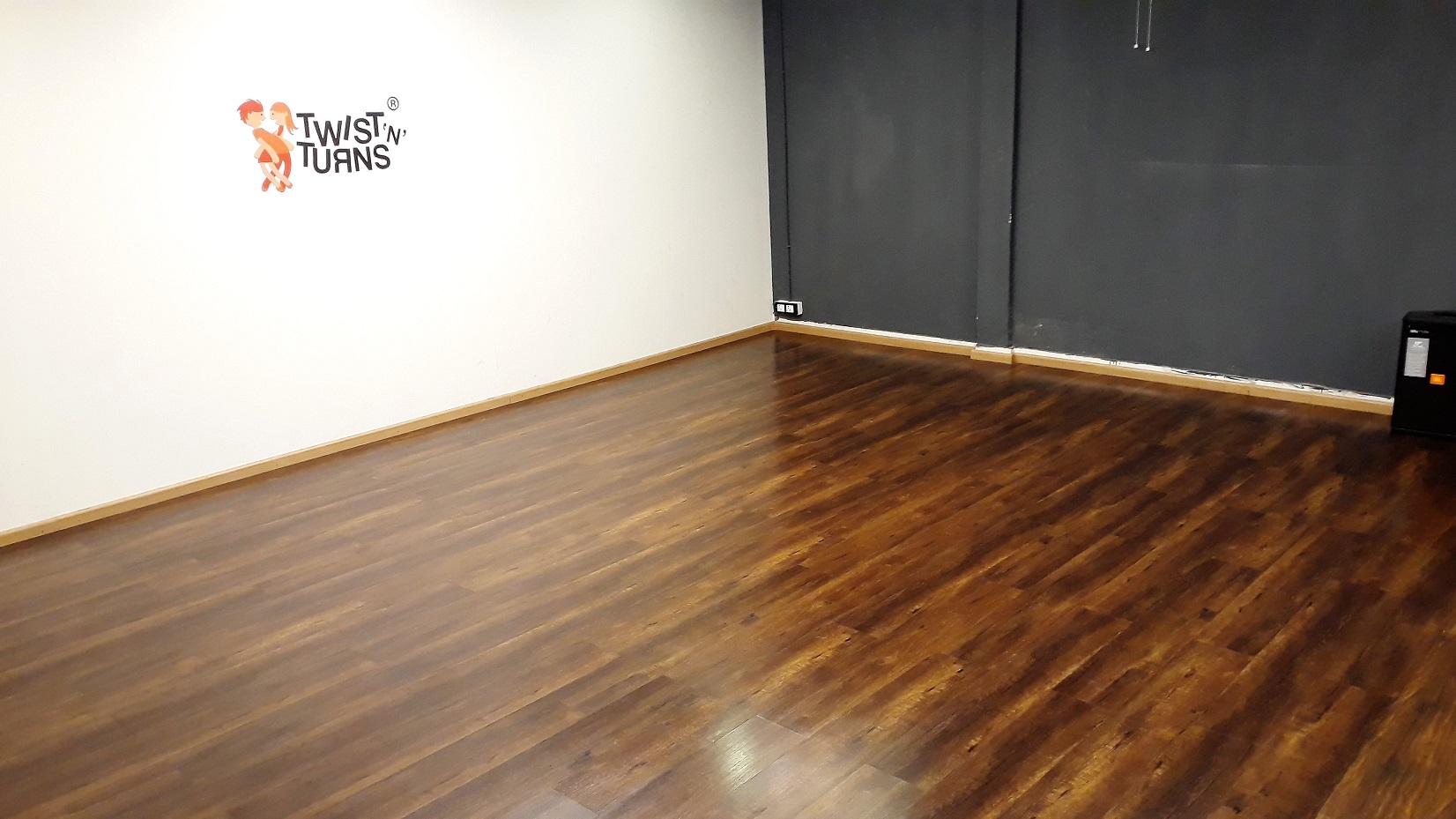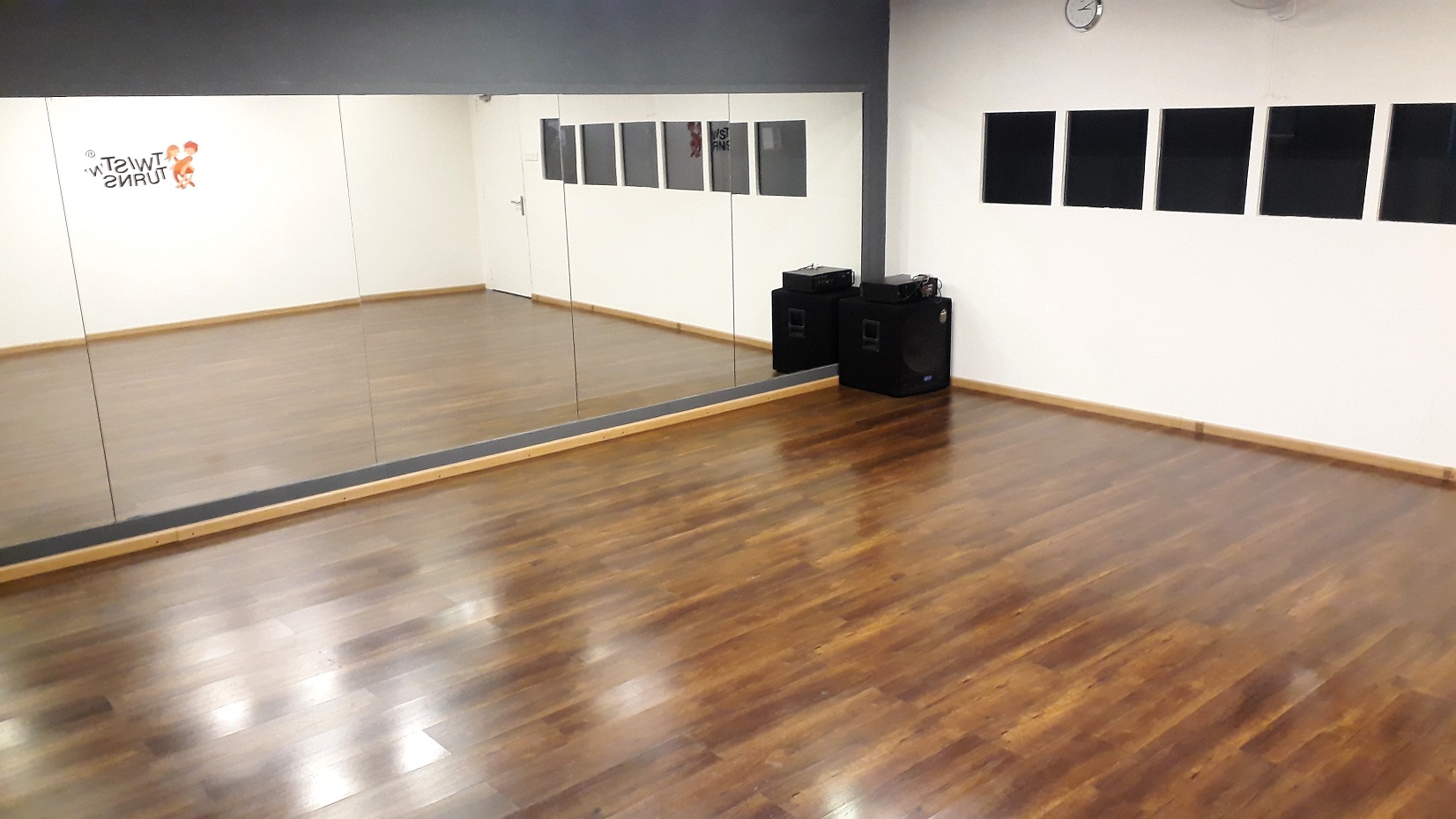 You can know more about us through our videos.
Currently, we have 6 locations in Kolkata, and by following these simple rules, over the years Twist 'N' Turns has managed to become a brand rather than just a dance studio.
---


Timing for Creative Movement Dance Class
4 - 5 YEARS
TUE & FRI (5 to 6 PM)
OR
SAT (4 to 5 PM) & SUN (10 to 11AM )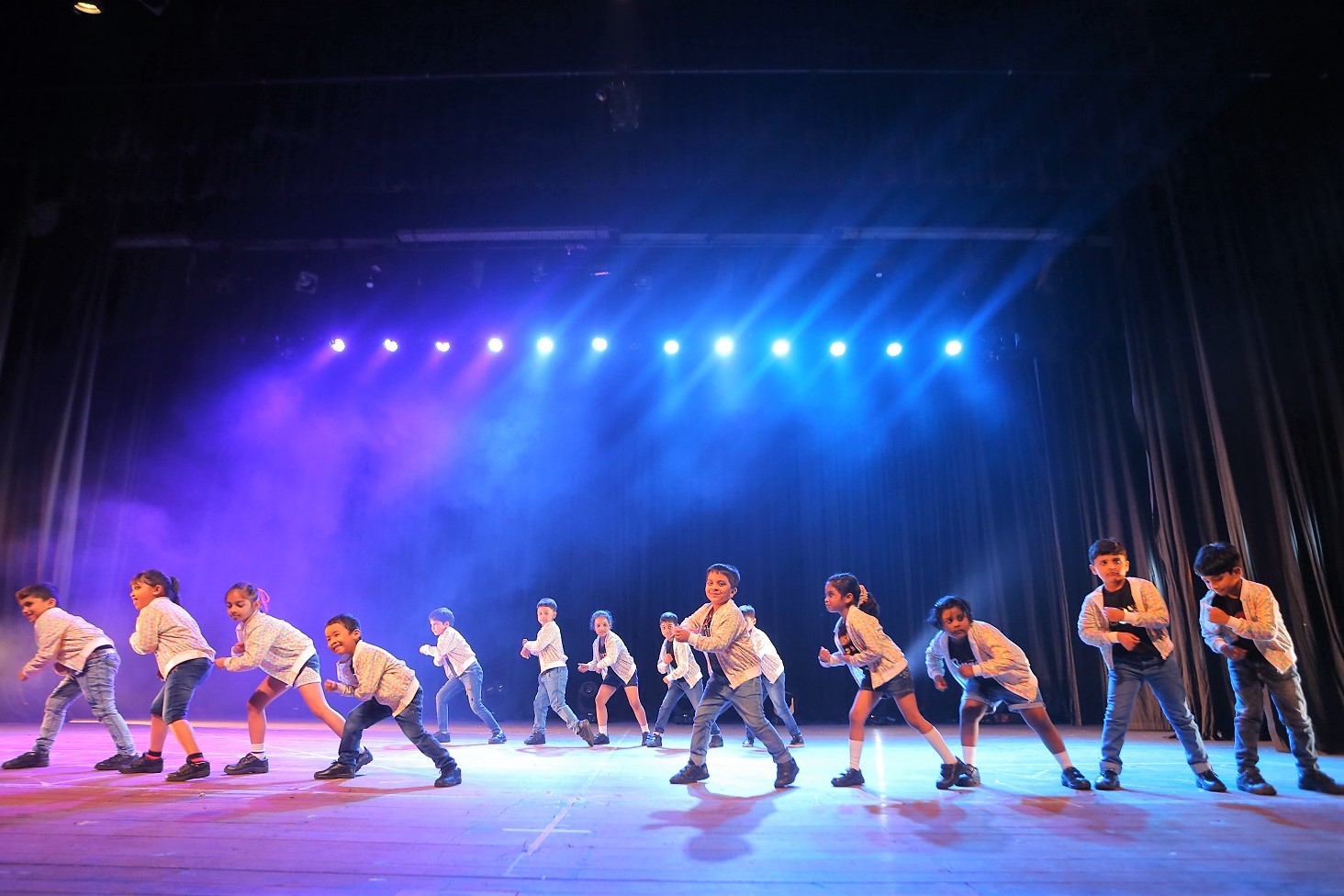 Timing for Kids Hip Hop Dance Class
5 - 7 YEARS
TUE & FRI (6 to 7PM)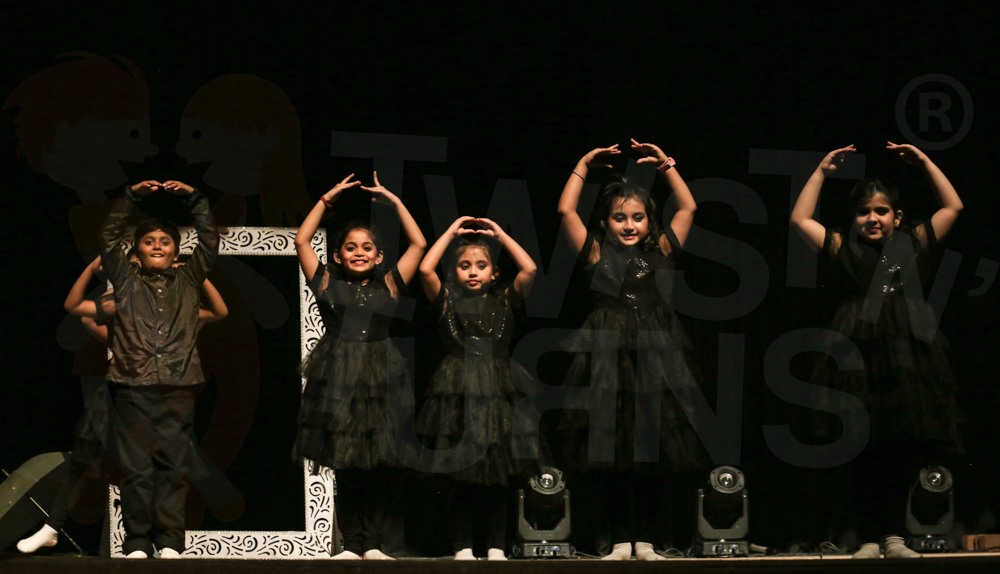 Timing for Kids Ballet Dance Class at Newtown
5 - 12 YEARS
MON & WED (5 - 6 PM)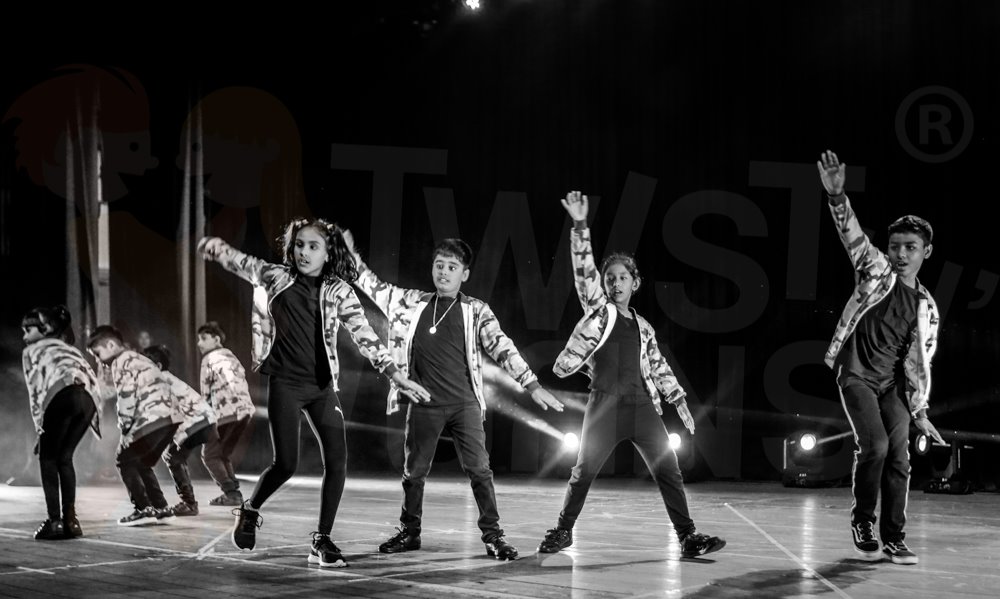 Timing for Teens Hip Hop Dance Class at Newtown
8 - 12 YEARS
SAT& SUN (9-10am)
OR
SAT & SUN (12 to 1 PM)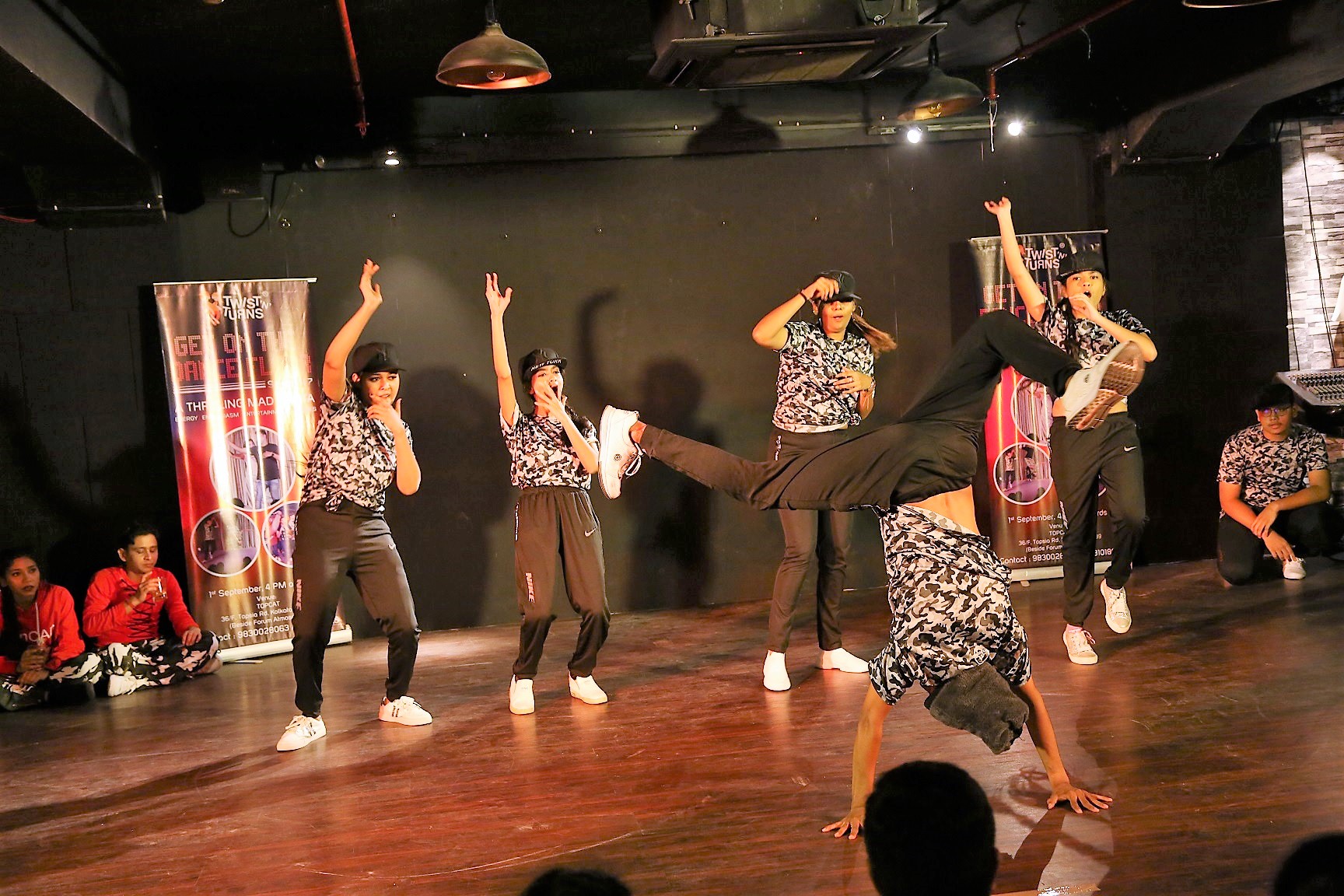 Timing for Hip Hop Dance Classes at Newtown
SAT & SUN (1 to 2 PM)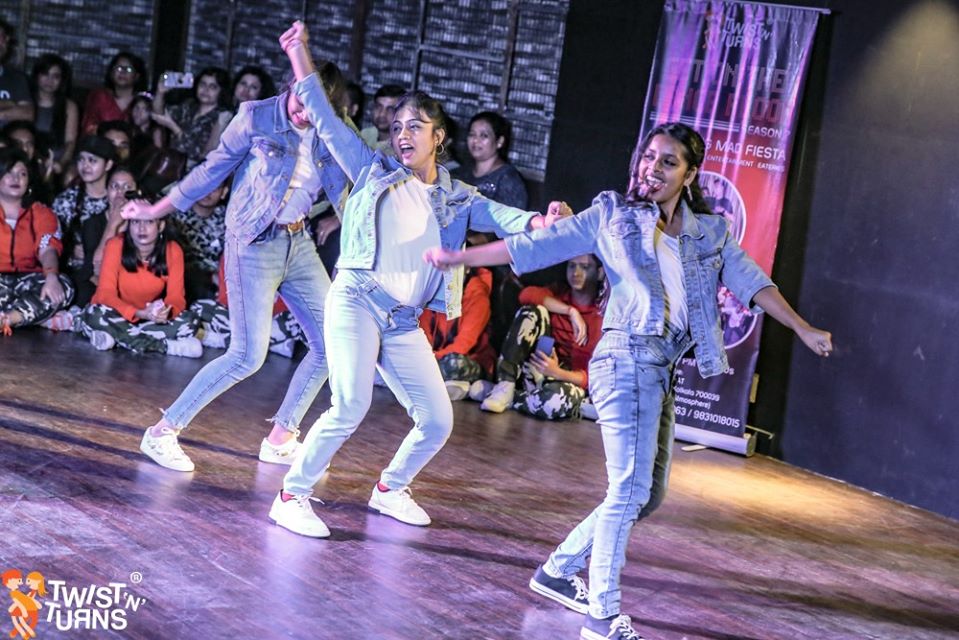 Timing for Bolly Hop Dance Classes at Newtown
SAT & SUN (10 - 11AM)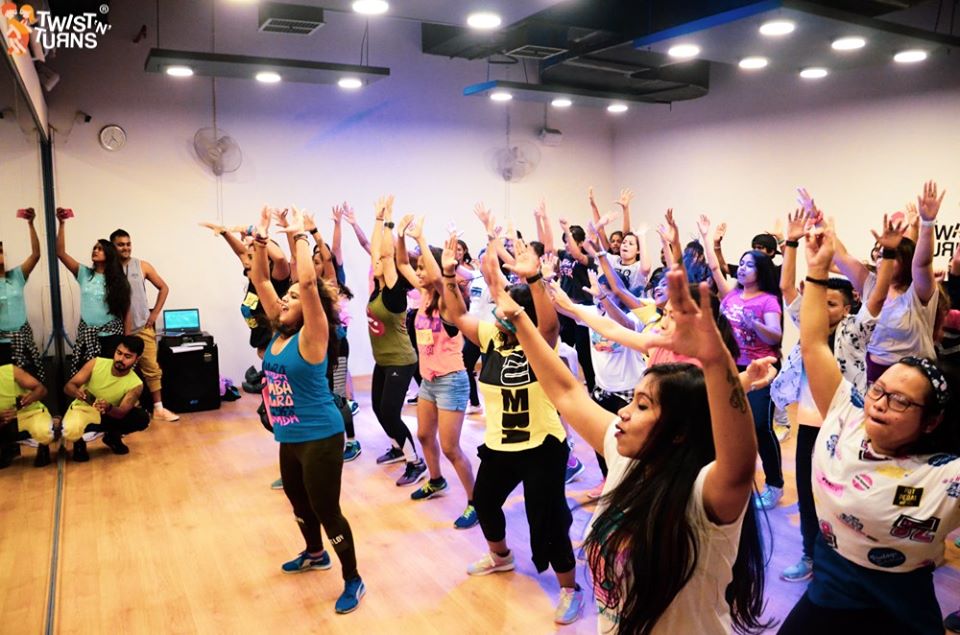 Timing for Zumba Dance Classes at Newtown
MON, WED & FRI (7 - 7:45 PM)
OR
MON, WED & FRI (7 - 7:45 PM) (ONLINE ZUMBA CLASS)
OR
TUE, THUR & SAT (7 - 7:45PM)
OR
SAT & SUN (9 to 9.45 AM)
---
And this is how Twist N Turns Newtown was designed earlier...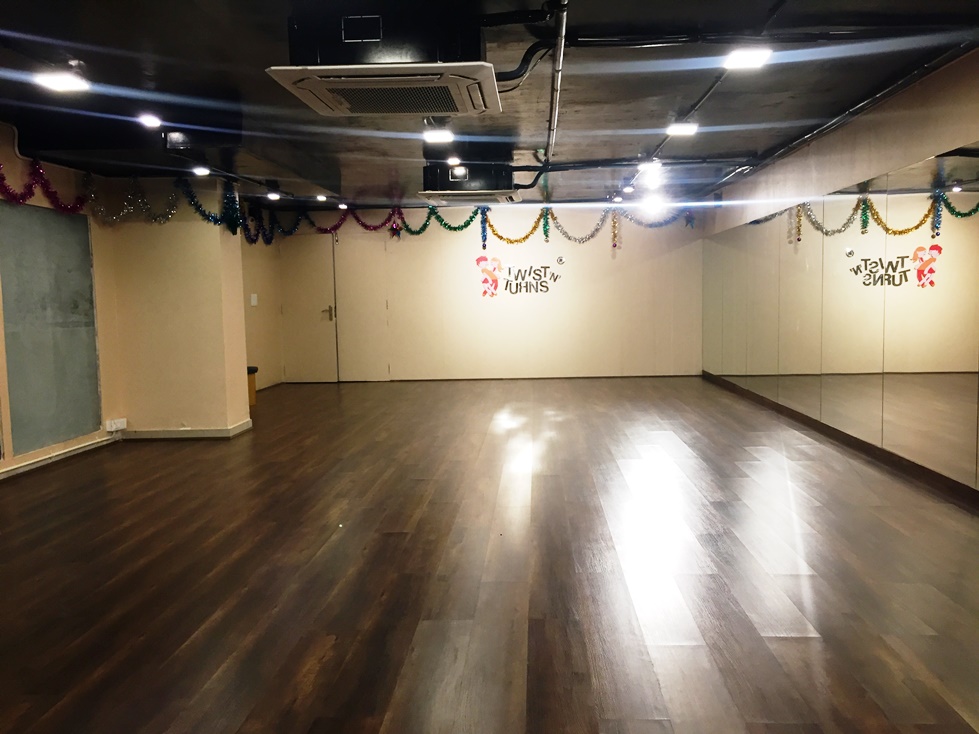 Twist N Turns' directors Mr. Tapas Das and Mrs. Nikita Sangai have always had the dream and mission of setting up well-equipped dance studios in each part of the beautiful city of Kolkata. Obviously, New Town, the newest part of our city is no exception and Twist N Turns' sixth and state of the art dance studio, the first and only one in the area, is situated in the most happening area of Newtown.
The New Town studio is unique in more ways than one-
Situated at a prime location, it is suitable for everyone.

Bigger than all our other dance studios, the one at New Town is a grand 1300 sq. ft. in an area.

The New Town dance studio is also a part of Cincos- which brings everything you like under one roof!

There is also a lounge area and a stunning café attached!

Of course, the studio is fully air-conditioned, with mirrors spanning the length of the studio and fabulous wooden flooring!

Keeping our guests' comfort in mind, there are also changing room and washroom facilities.

Regular dance classes and demonstration dance classes for a variety of dance forms are held in the New Town dance studio; so if you have your dancing shoes ready, we have the dance class of your choice.
In line with Twist N Turns' endeavor of 'something more, something different', the New Town dance studio has an adjoining café, which is perfect for spending quality leisure time, with awesome coffee, lip-smacking food and more! The café also caters to those looking for a healthy diet.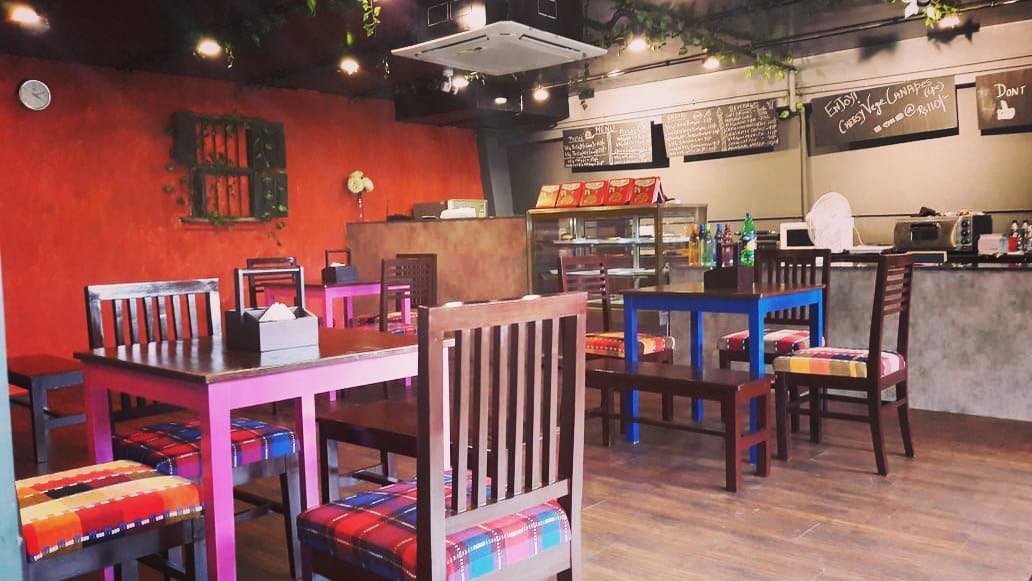 What's more? We also take bookings for a variety of events. So, if you wish to conduct a workshop in Newtown related to dance, drama, concerts, jamming sessions, book reading, singing, baking, makeup, open mic, etc., then you have just landed at the right page. For bookings, please connect with us at 9830021421.
---
Take a look at what is happening at Twist N Turns Newtown...
Zumba Party 2019 at Twist N Turns Newtown (30th June 2019)
Yes! This happened again!
After the amazing and overwhelming response from last year's Zumba party, we were more enthusiastic for the second zumba party.
The team is getting bigger and better every year and so was the party...
Take a look!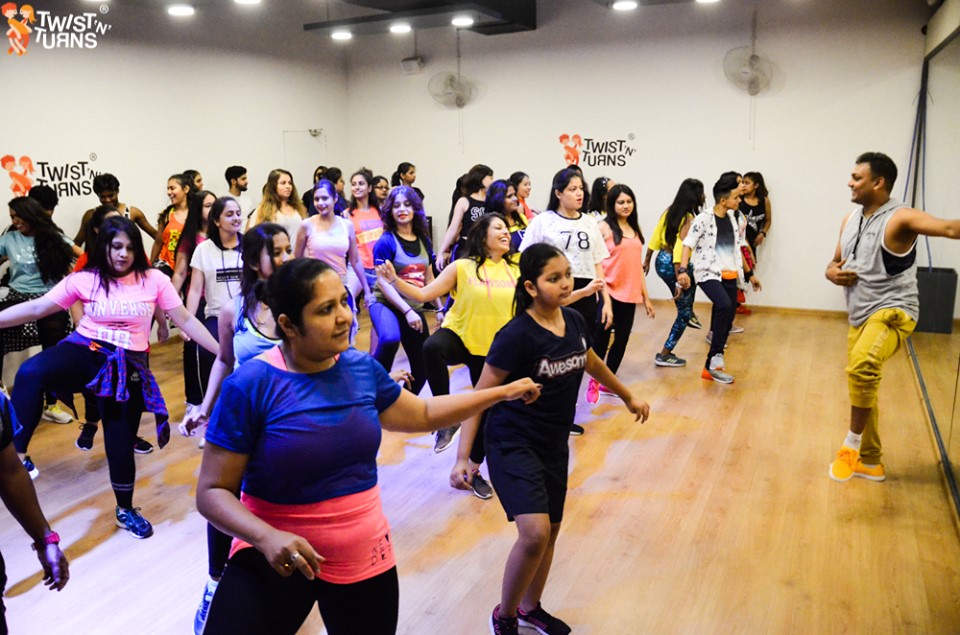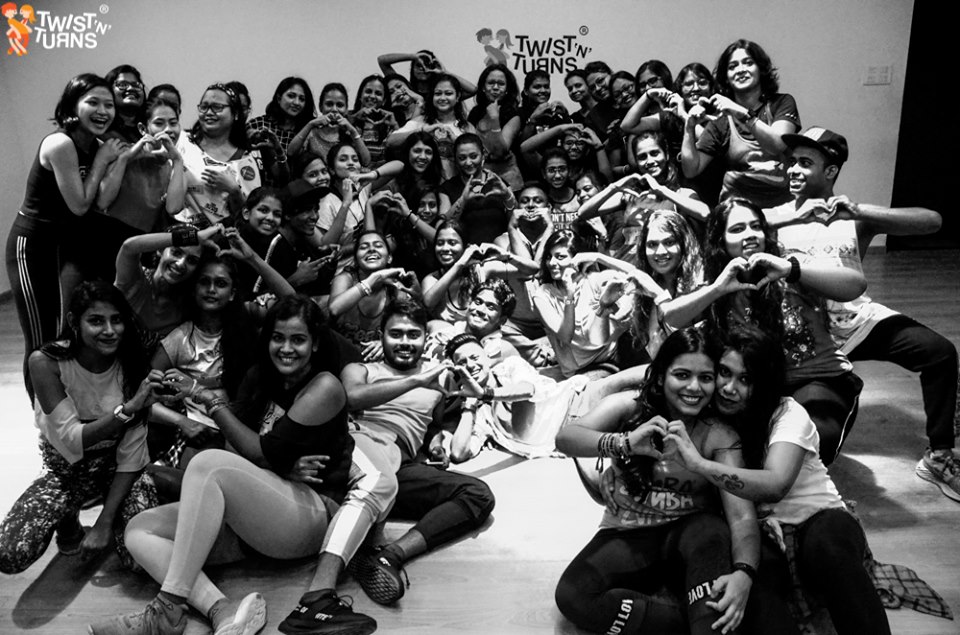 ---

Zumba Party 2018 at Twist N Turns Party Arena (13th May 2018)
We have the biggest Zumba team in Kolkata.... and so we thought to give this city the most happening party of 2018.
And that's how Zumba party came into existence.
It was a great event with nonstop 3 hours Zumba, food and fun!
For people who missed it, take a look...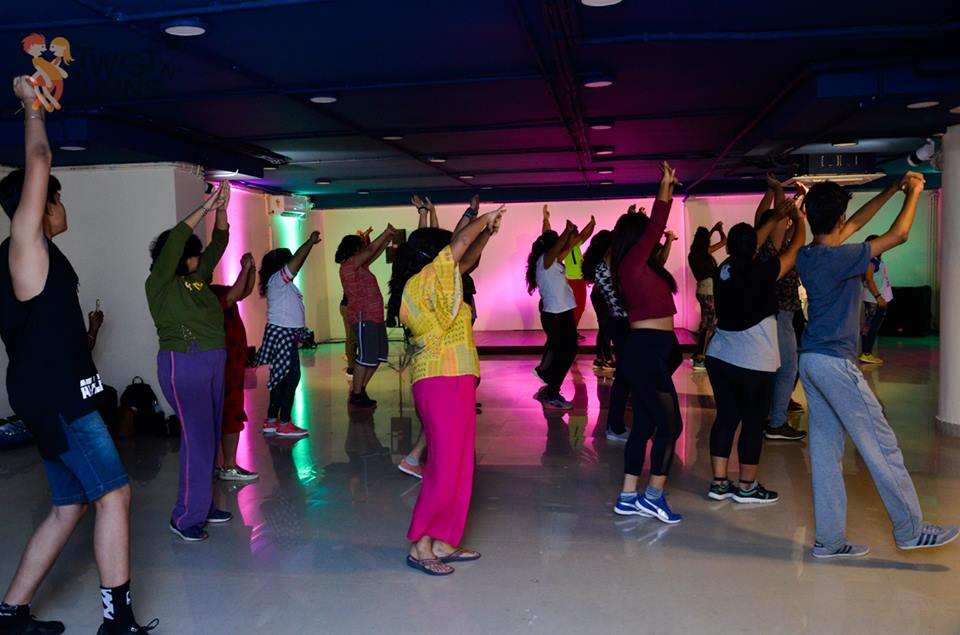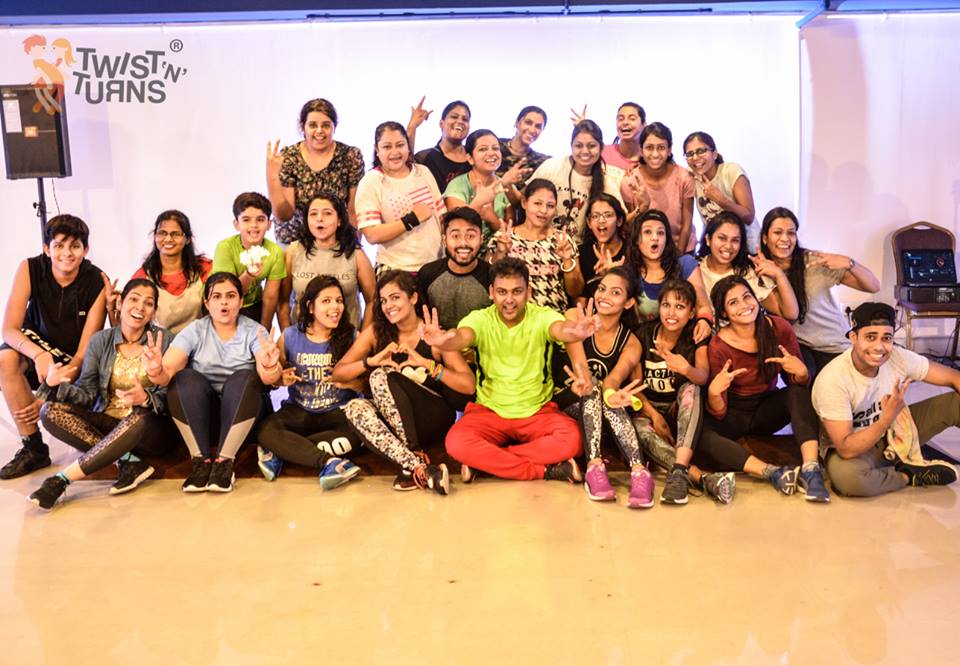 ---
Free Bollywood Dance Class - (Demo on 4th March 2018)
A free demo Bollywood dance class was arranged at our Newtown studio on 4.3.18.
Bollywood is everyone's favourite, so there was absolutely no doubt that you wouldn't turn up!
For people who attended it, check out your picture and, for people who couldn't, you can join in every Saturday & Sunday.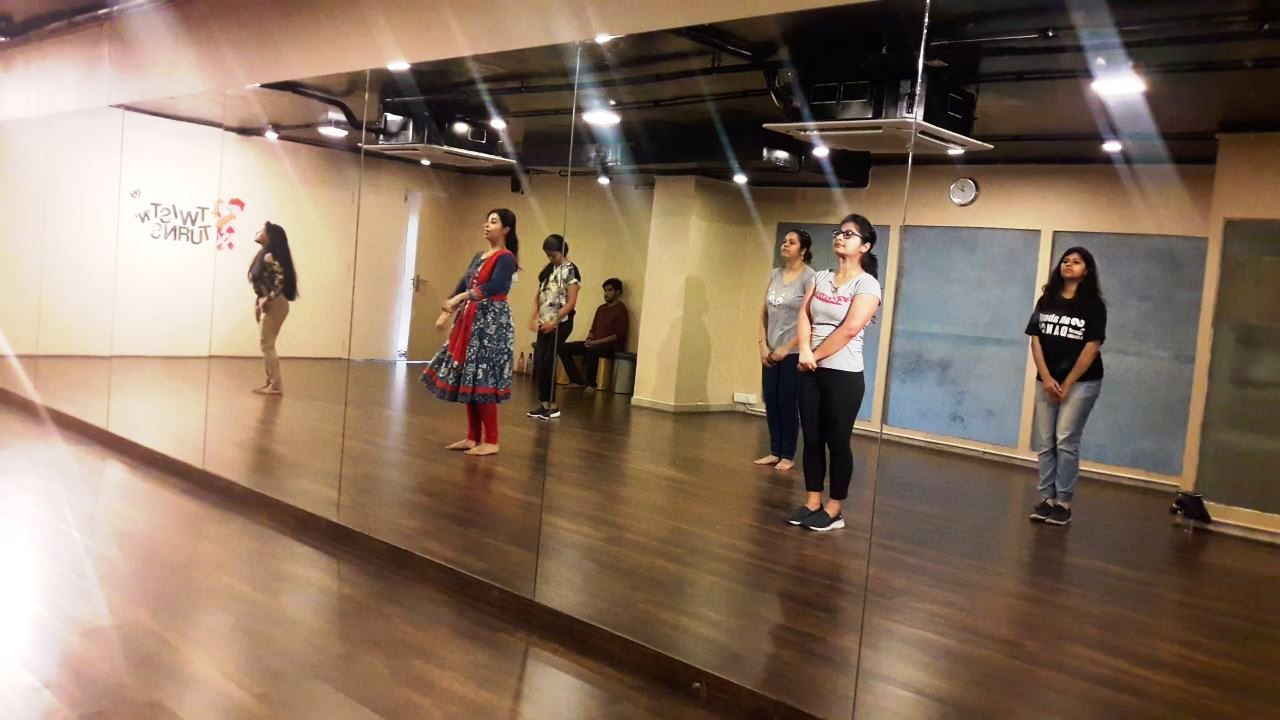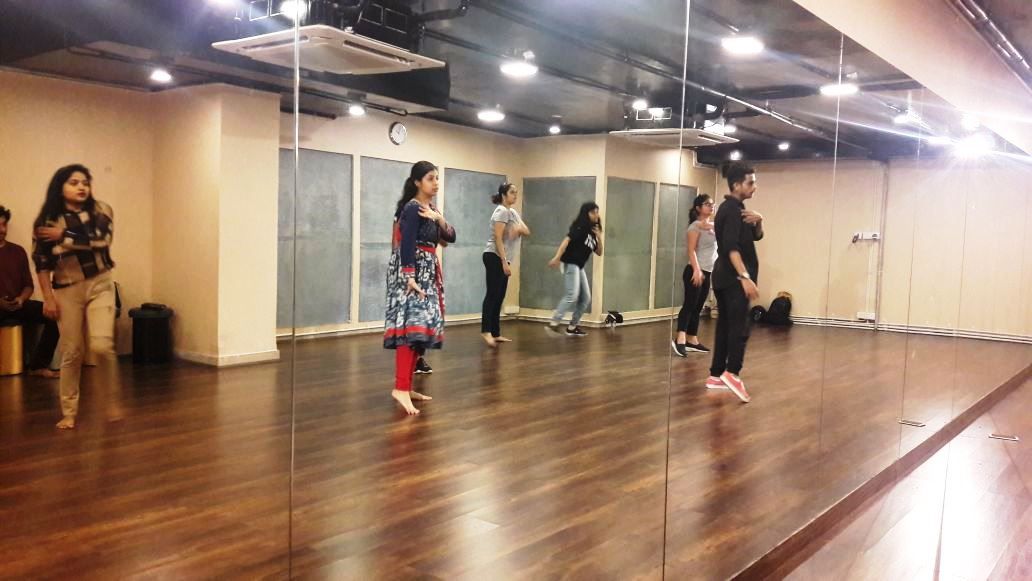 ---

Free Bachata Dance Class - (Demo on 10th Jan 2018)
A demo class on Bachata was conducted for the people of Newtown on 10.1.18.
We were more than overwhelmed to see the interest and excitement in people to learn the dance form!
For people who missed it, here's some glimpse of the workshop...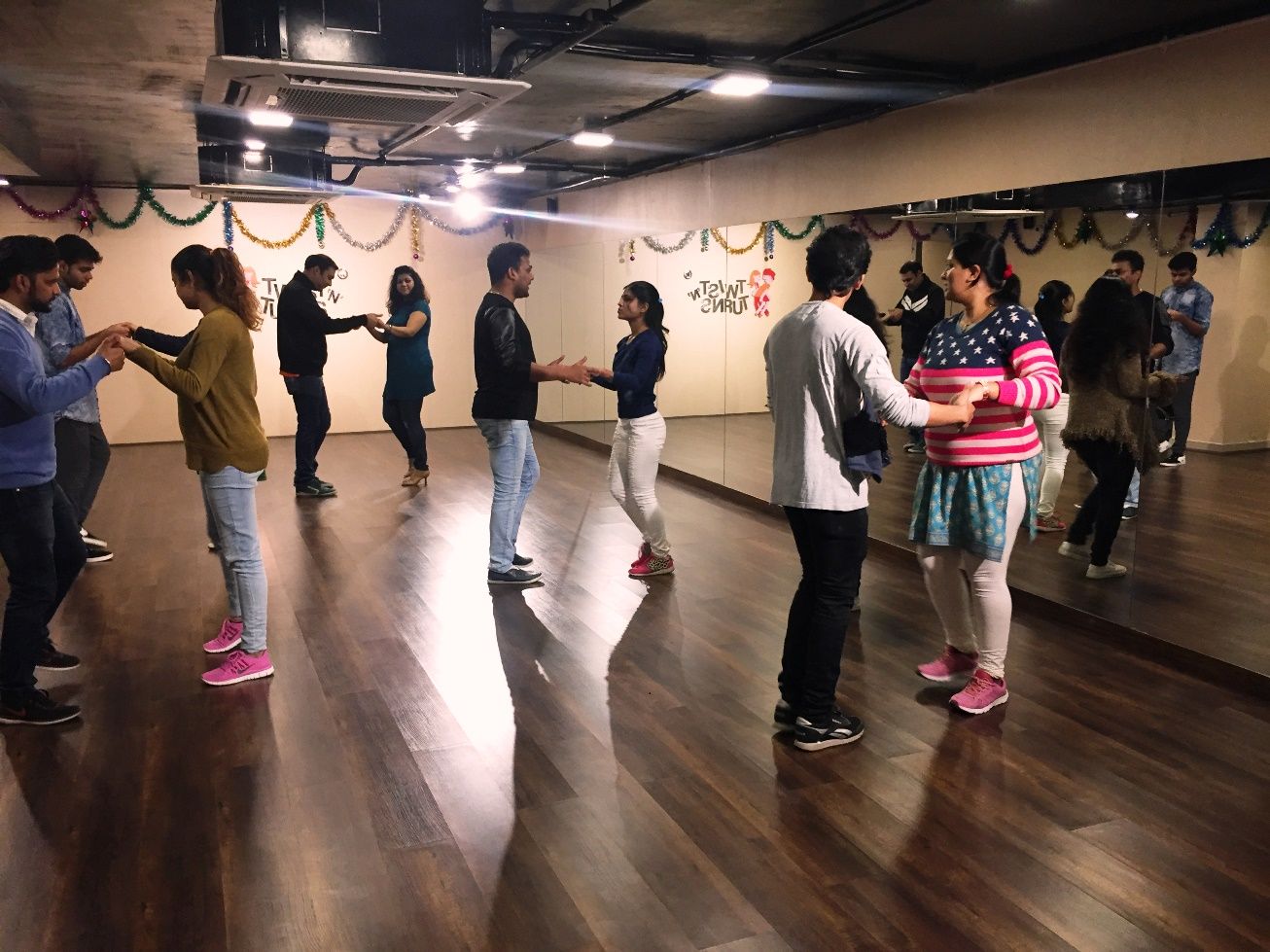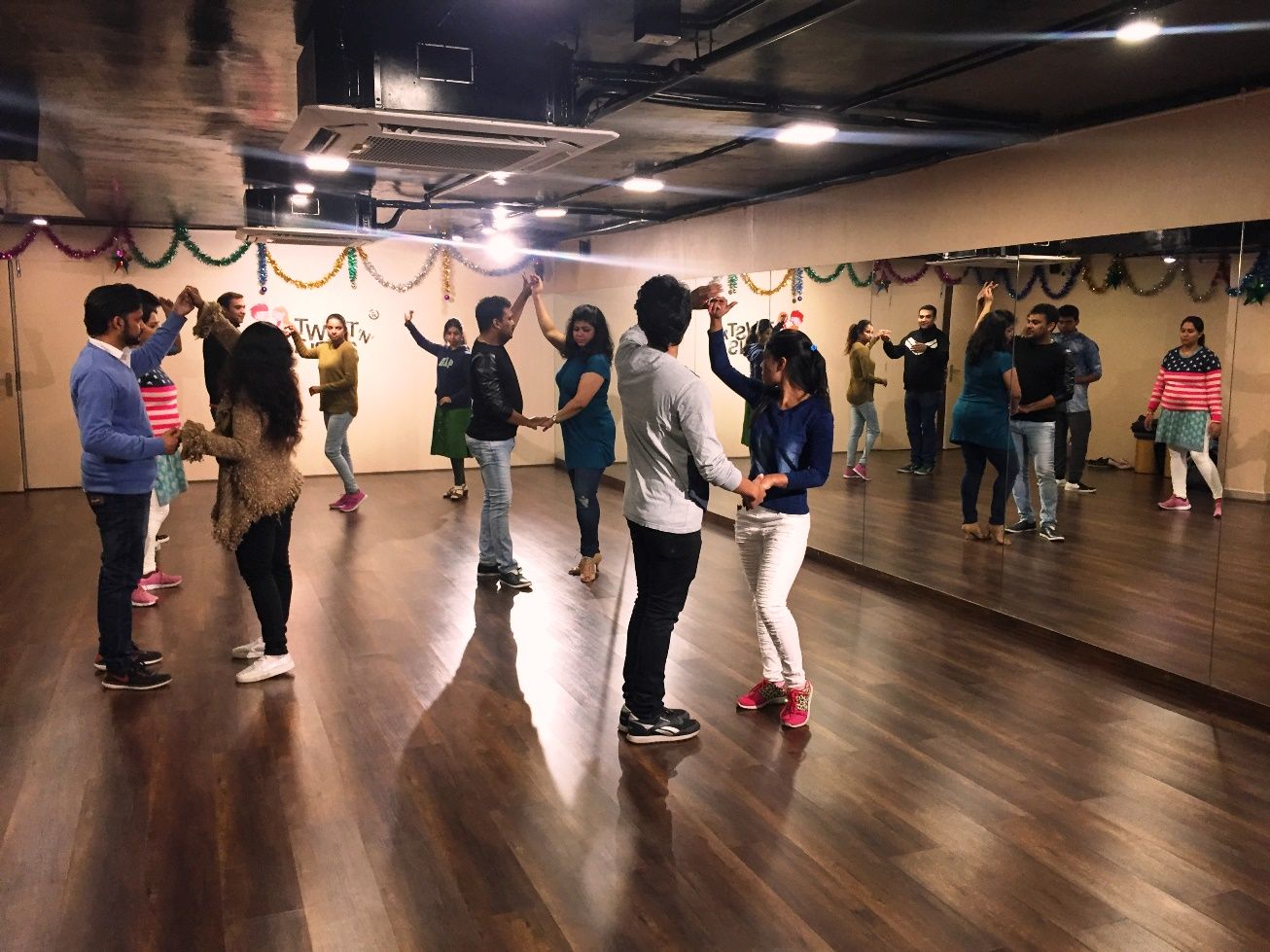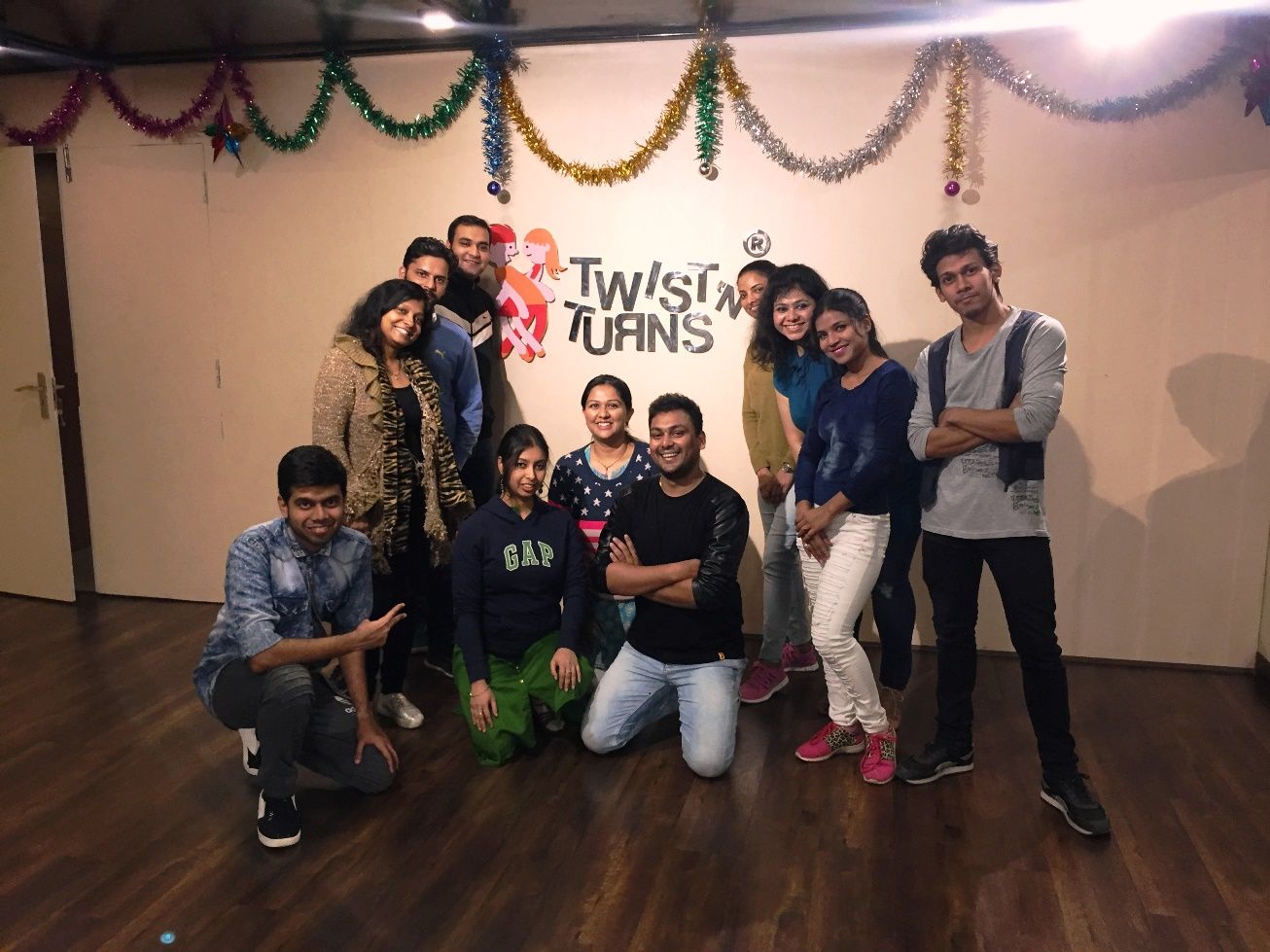 ---
Free Hip Hop Dance Class for Kids - (Demo on 16th & 17th Dec 2017)
We again hosted 2-days free dance demo class because...... kids!
They love to dance and we love watching them do!
All those who missed it, take a look!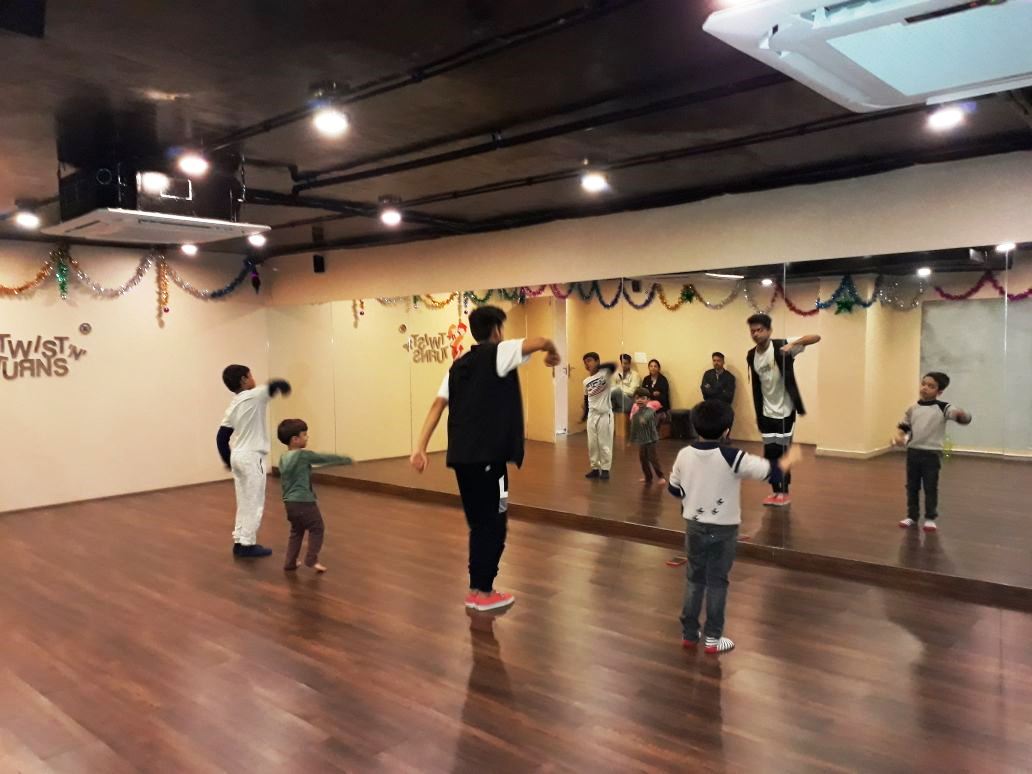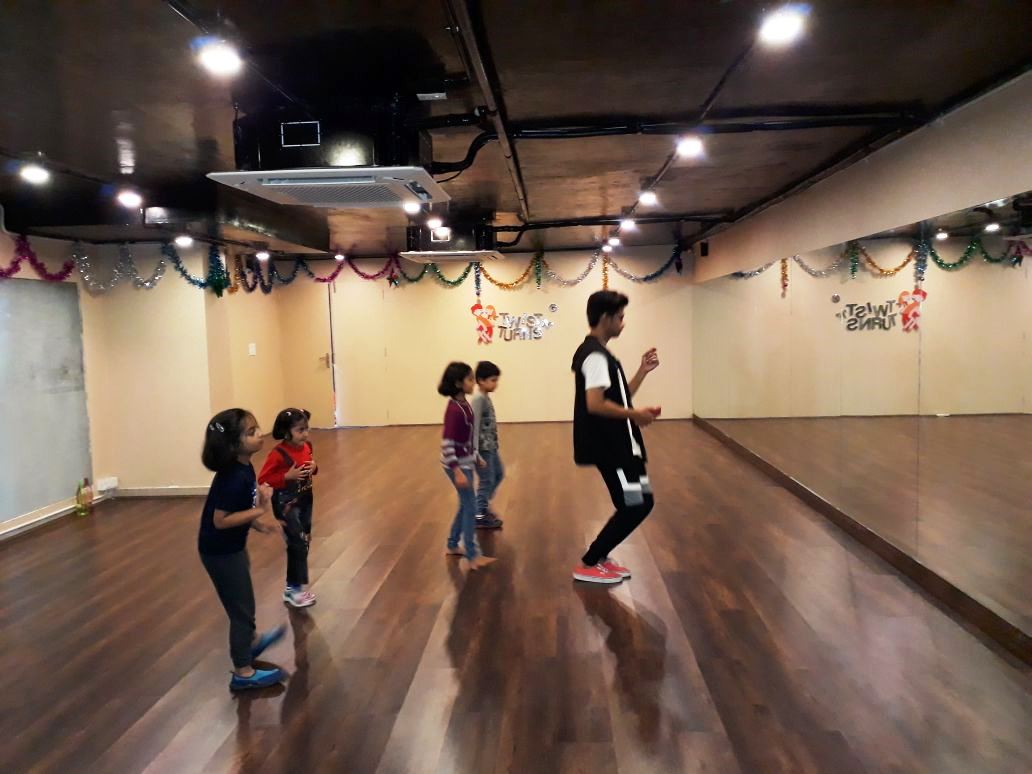 ---

Zumba Class at Newtown - (Demo on 13th Dec 2017)
We hosted a Free Zumba workshop at Newtown, Rajarhat on 13th December 2017.

The crowd was absolutely charged up and the energy level was unmatchable!
Don't believe us, check out the images for yourself...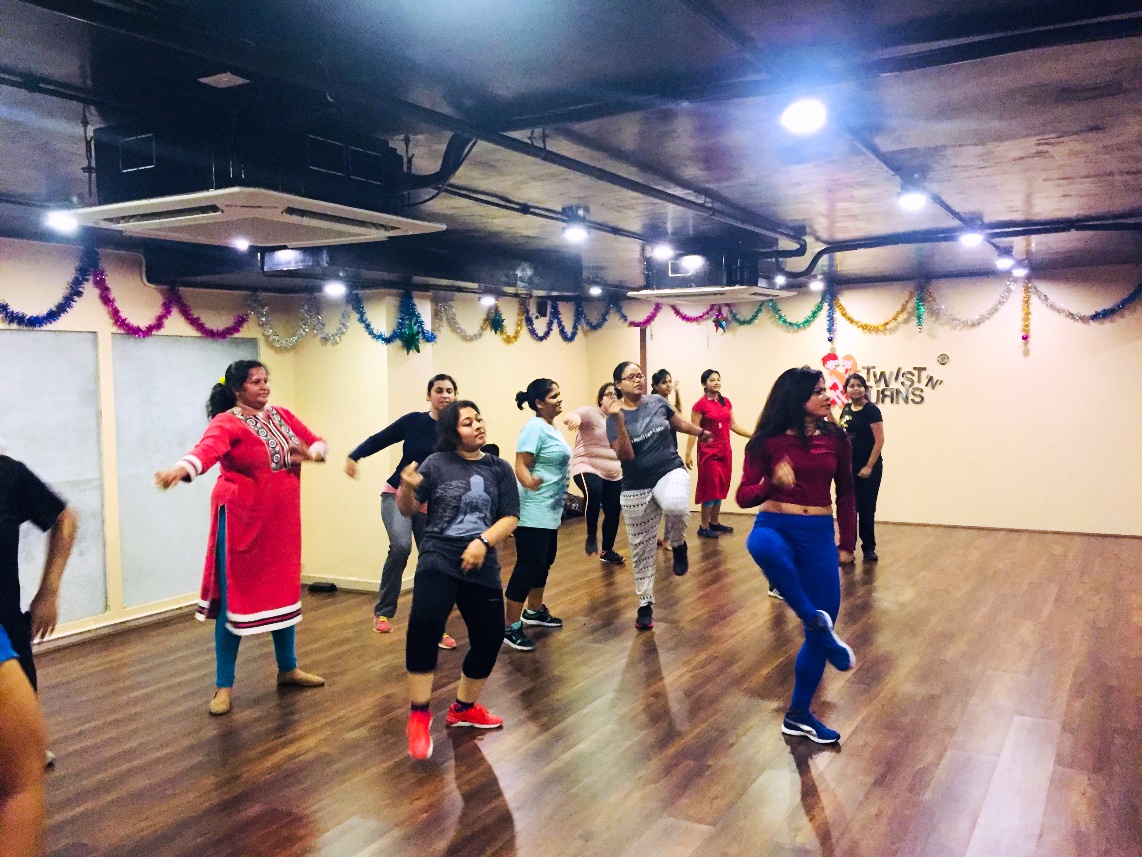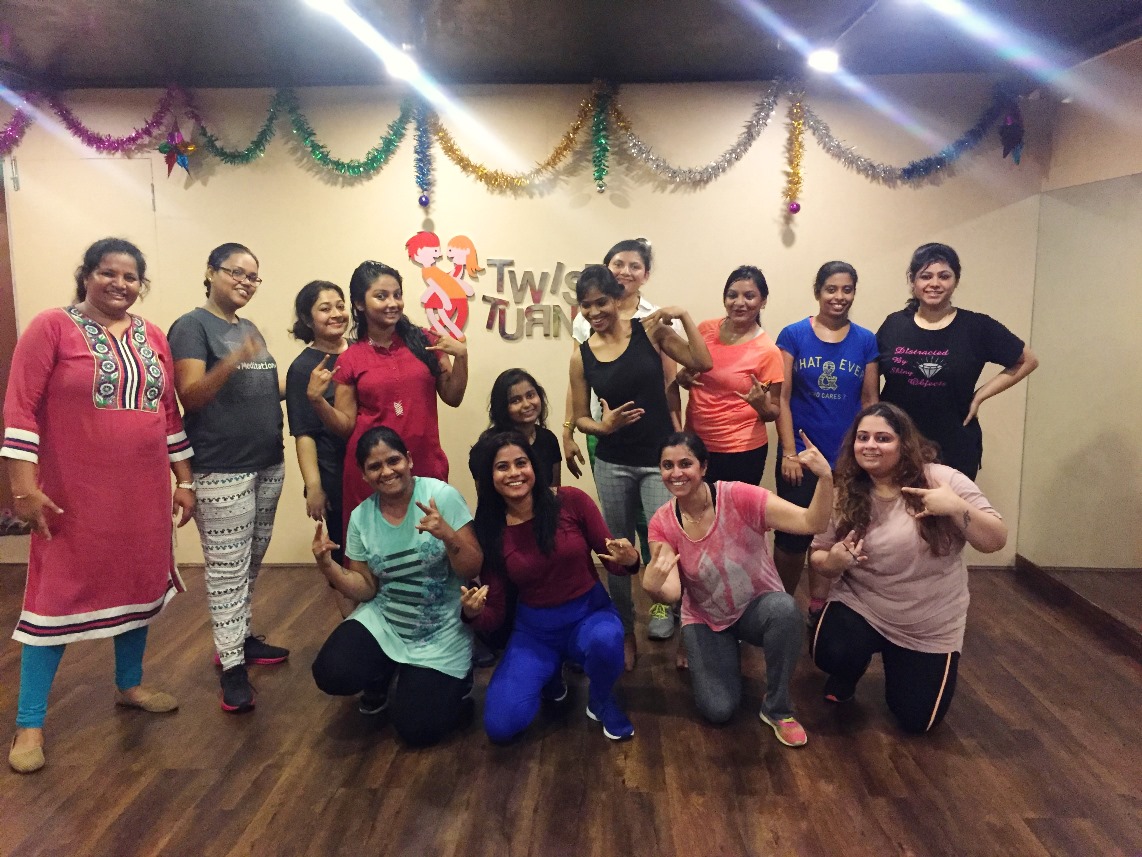 ---

Hip Hop Dance Class in Newtown - (Demo on 10th Dec 2017)
Batch 1: 11 - 12 pm (Kids batch 5-8yrs)
Batch 2: 1 - 2 pm (Adults- above 12 yrs)
We hosted free demo dance class for kids at our Newtown studio.
The parents were as enthusiastic as their kids! A sneak peek...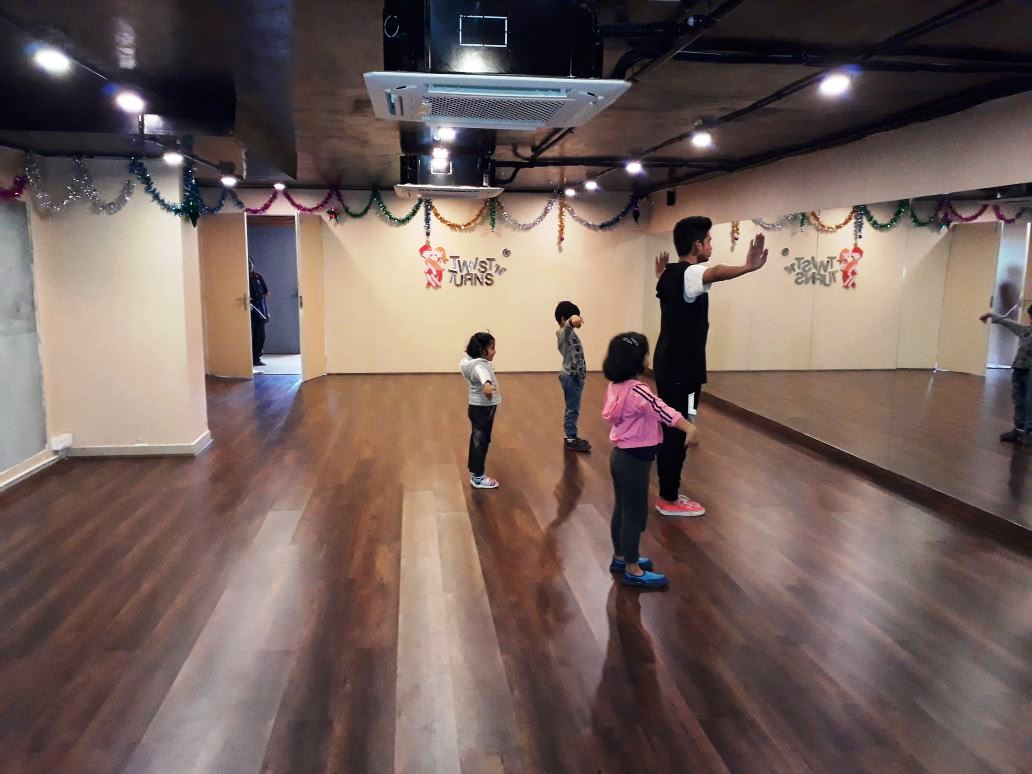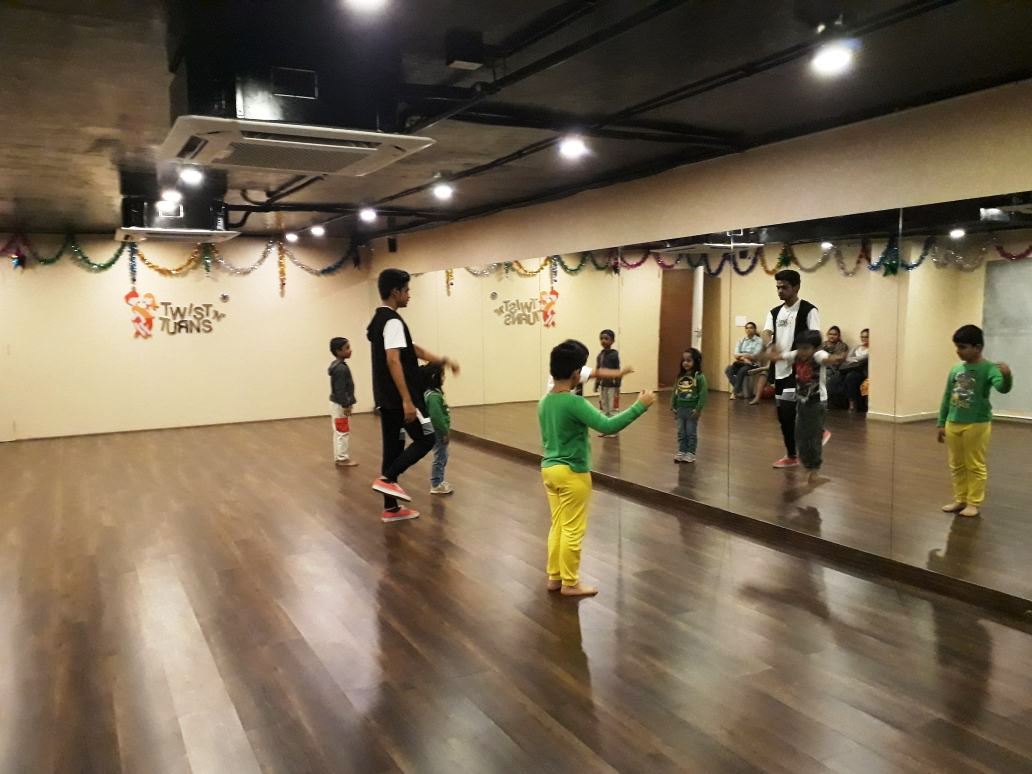 ---
Launch Party and Workshop at New Town Dance Studio
Twist N Turns proudly launches its 6th dance studio in New Town, Kolkata.
The celebration couldn't have been grander than having 2-Days Belly Dance Bootcamp with the queen Meher Malik.
Take a look!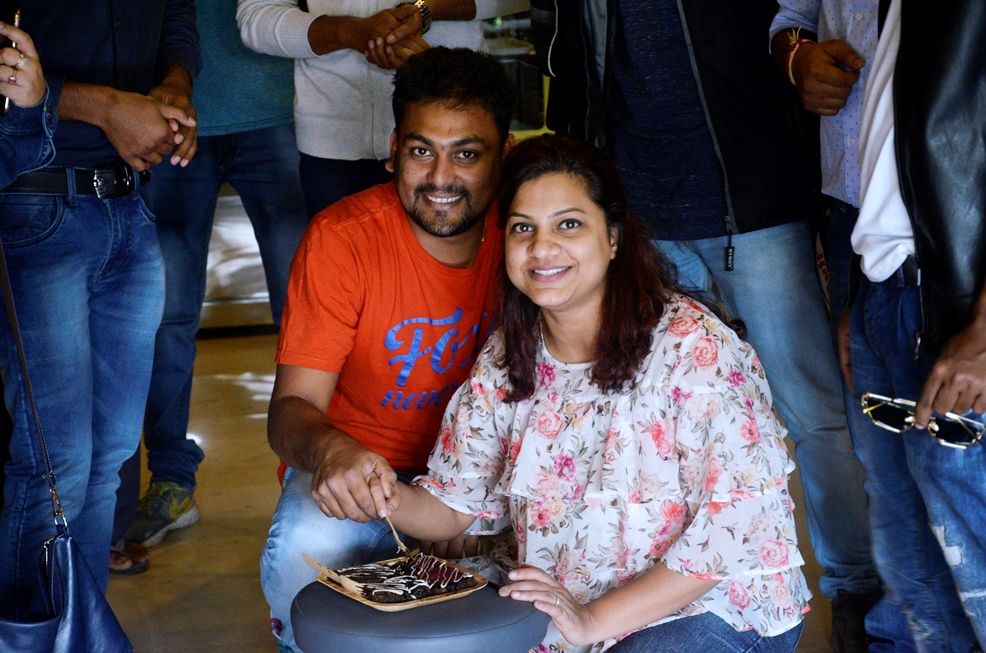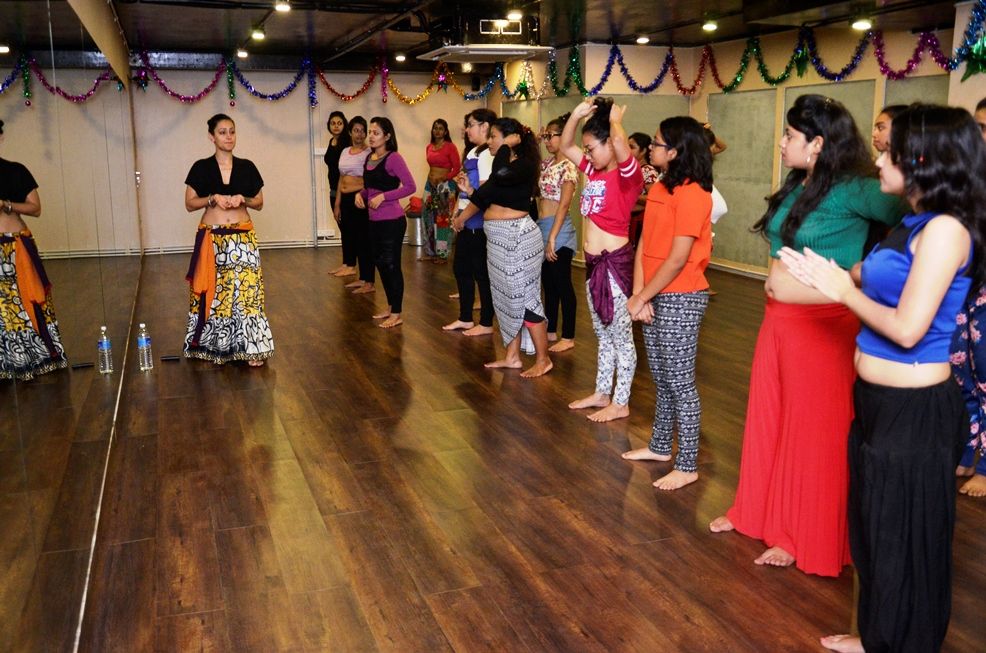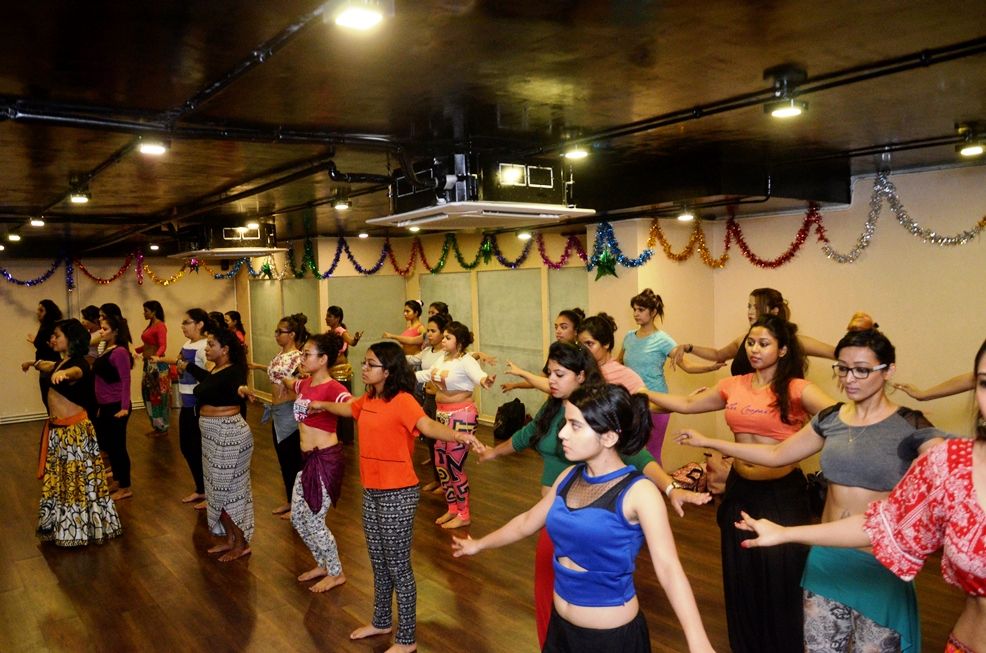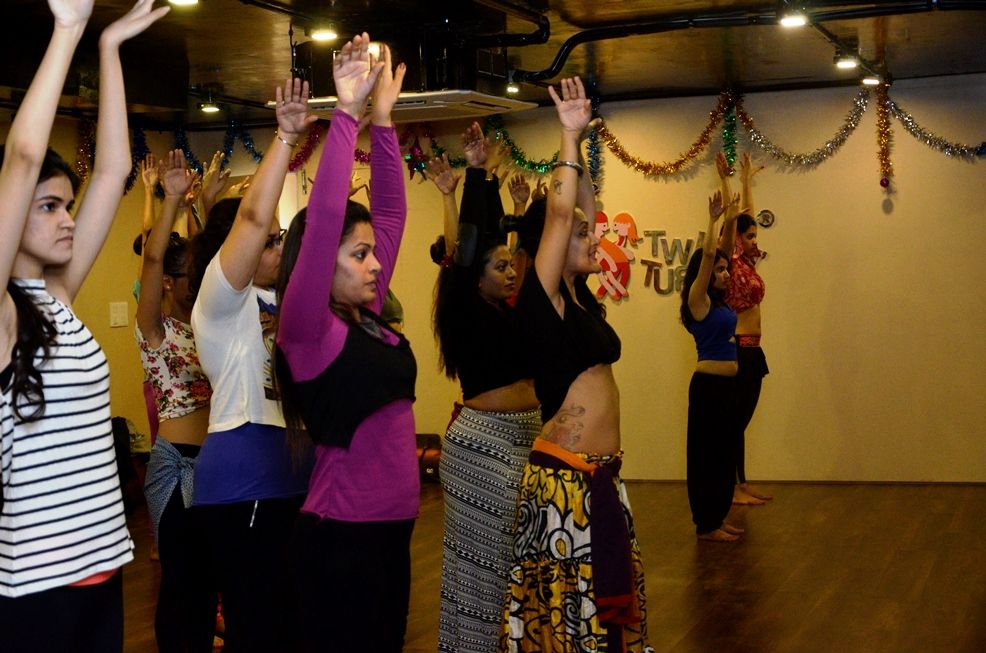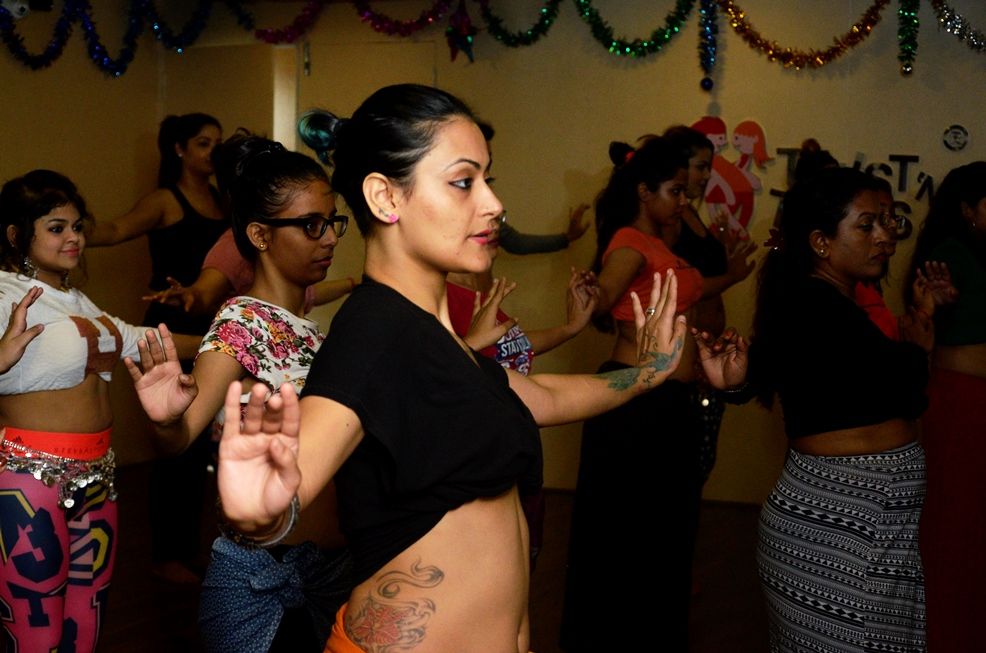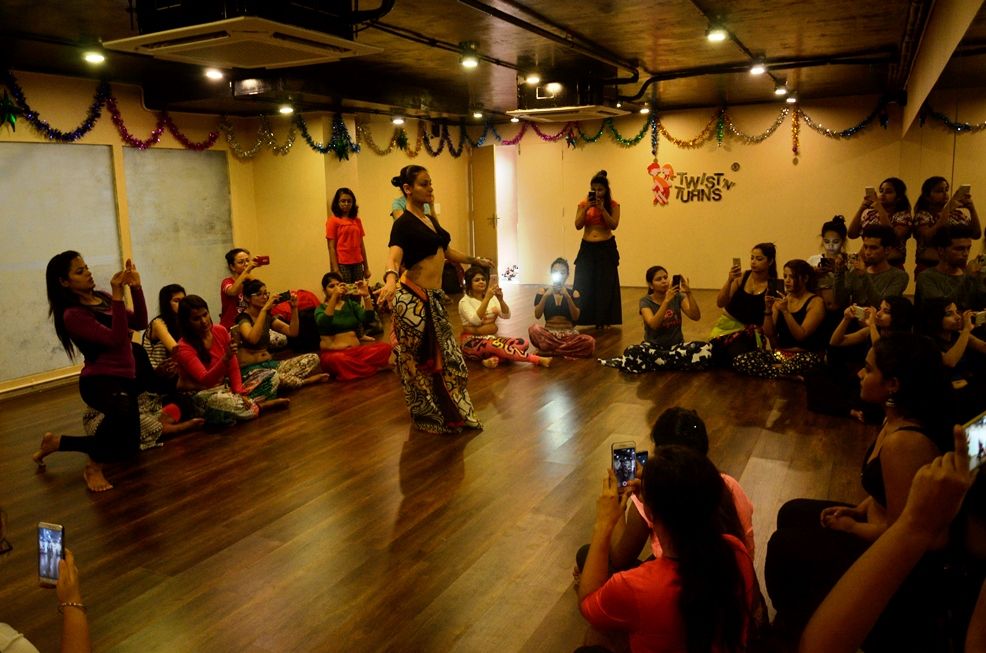 Come, join us as we continue the celebration!!!