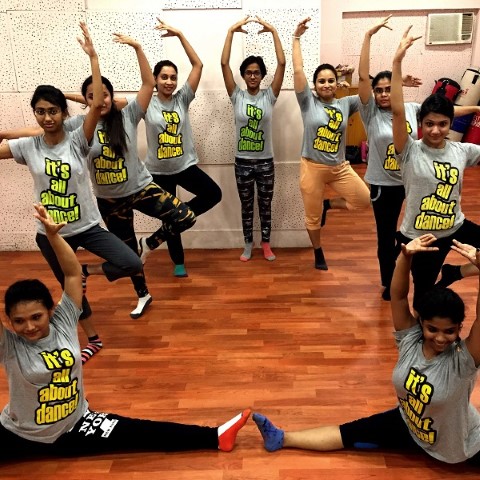 Jazz & Contemporary | Dance class in Kolkata
TWIST N TURNS is the only institute where Jazz dance is taught according to the ISTD syllabus. We have combined class on Jazz and Contemporary
dance styles based on the Ballet techniques.
2 years course for the Basic level dancers.


About the Dance Forms:
Jazz dance, a western semi-classical, emphasizes a strong technical foundation that enables a dancer to focus on the stylistic and performance aspects of dance. The technique is essential for leaps and turns and correct posture is essential to properly execute such moves. Jazz class focuses on lining and postures to build the base of a dancer. Hence, it requires some form of moderate-intensity stretching in order to warm up the muscles to help prevent injuries. Some techniques used in the warm-up consist of elongating leg muscles and strengthening the core, to improve dance skills.

The styles of choreography range across Latin Jazz, Lyrical Jazz, Broadway Jazz, Power Jazz, Modern Jazz and more.
Training in this form help students to build a strong technique for dance life- it is a must for students looking for seriousness or career in dance!

Contemporary dance is essentially what the name sounds like- a dance that belongs to or exists in a time period.… right now.
In general, contemporary dancers (dancers of right now) are on a quest that lies at the heart of all evolutionary art-making - the search for something that feels new or now. They…
- are interested in blending or drawing from ballet, jazz, modern, and other techniques in which they've trained.
- are athletic and have a strong technical focus which allows them to move between and bend genres with ease.
- are willing to borrow or dabble in ideas and approaches to choreography from the past.
- often experiment with movement disciplines outside the realms of theatrical or concert dance.

The characteristics of contemporary dance reflect these interests and goals.
| | |
| --- | --- |
| Salt Lake | Tuesday & Friday, 6 PM - 7 PM |
| Dumdum Park | Saturday & Sunday, 6 PM - 7 PM |
| Ruby | Thursday, 6 PM - 7 PM |
| New Alipore | Tuesday & Friday, 6 PM - 7 PM |


Monthly: Once a week Rs 1271/- and Twice a week Rs 2034/- (exclusive of tax)
Membership: Rs.1500 Fee:
To get Free Demo Class, call us on 9831018015 or 9830028063 to take a trial class.