The Founder & Owner of Twist N Turns is Tapas Das, who is also The Managing Director of the dance academy.
He is a young and talented entrepreneur who started Twist N Turns in 2005 with the aim of creating a unique dance academy. Tapas believes that dance is a language of movements that involves space, time, and the human body. He was born and raised in Kolkata, the cultural hub of India, where he developed his passion for dance.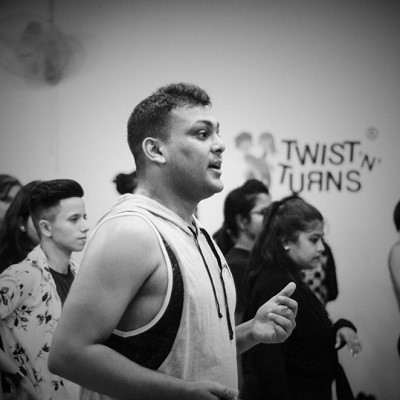 Tapas has been dancing since the age of four and has been appreciated for his talent in the field of dance throughout his life. He learned jazz/modern and contemporary dance after finishing high school and broadened his horizons by dancing Bollywood with Beat Busters, the most upcoming dance crew in Kolkata at that time. He continued with the crew for four years and then learned how to be a dance teacher, which helped him share his knowledge about dance.
In 2005, with the help of his family and friends, Tapas established the first Twist N Turns studio in Salt Lake with only 40 students. Over time, Twist N Turns has taught over 7000 students. Tapas has also taught and performed in various cities across India, including Kolkata, Delhi, Chennai, Jhansi, Jaipur, Jodhpur, and Udaipur. He has participated in the Salsa India Congress in Bangalore and Bombay, as well as various International Salsa Congresses in Berlin, Singapore, Hong Kong, Dubai, and other European cities.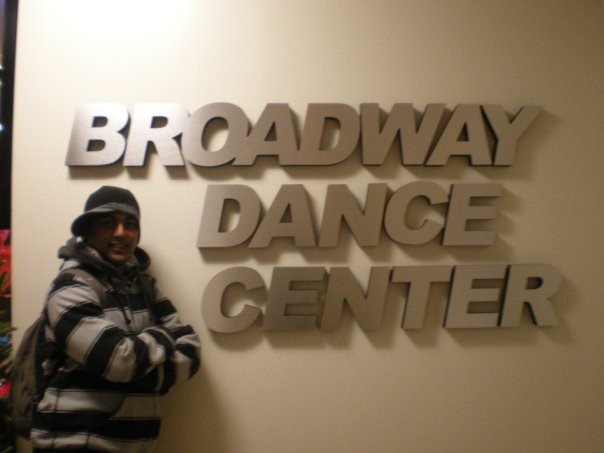 Founder Owner of Twist N Turns - Tapas has also trained at the Broadway Dance Center, Alvin Alley, and Steps on Broadway in New York. He is not only a dancer and teacher but also a successful choreographer who has coordinated various shows in India. Tapas' exceptional leadership skills have helped him become a successful entrepreneur and a dance educator. He aims to share his knowledge with the right people and has started other brands such as Zumba Kolkata and India International Dance Institute.
Tapas can be found on various social media platforms, including LinkedIn, Facebook, Twitter, and Zumba.com. He has also participated in events such as One Billion Rising and Naach Judging.
---
More about the Owner of Twist N Turns on other sites: