Top 10 Tik Tok Dancers 2020 | India.
The Journey of Tik Tok
Tik Tok is a video-sharing service owned by ByteDance. Tik Tok was launched in 2017,
and the following year, its parent company, the Chinese media business ByteDance, acquired Musical.ly, a social media platform for sharing music videos, for $1 billion, and merged it with Tik Tok.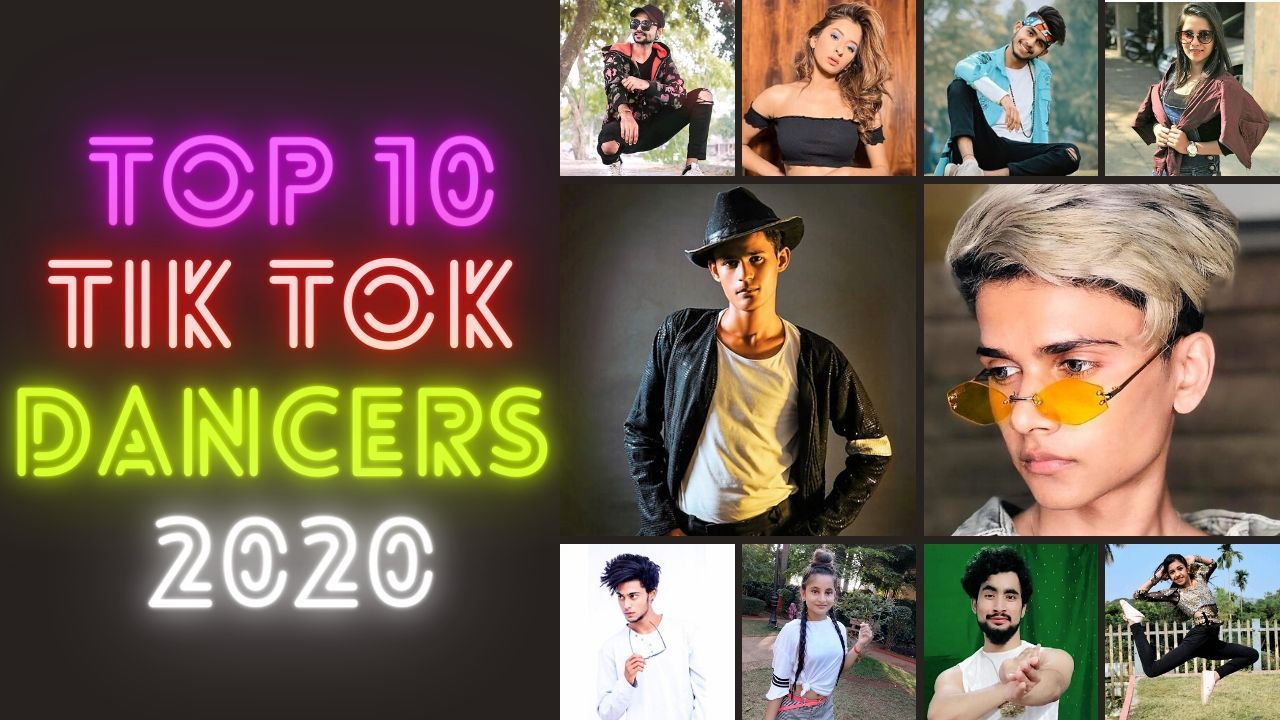 Tik Tok is currently the most downloaded mobile app in the country, with more than 200 million users, it is changing the meaning of stars from the star-studded Bollywood to the talent hunt in nooks and corners of India. Tik Tok's geographical use has shown that 43% of new users are from India.
Dance is tough terrain for people from unprivileged backgrounds. As many dancers would tell you, it is not easy to enter the more distinguished echelons of the dance world and show the world what you have in you. The gift of dance and the creative ideas remained hidden and obstructed due to lack of exposure to the world, and it lost its lustre with time.
However, the advent of Tik Tok has been a plot twist for the hidden talent with its innovative algorithm and broad reach. Tik Tok has reached the nooks and corners of the world, be it a village or a suburban area.
Tik Tok has offered an ideal stage for the dancers who yearn to let the world know about them and their talent. It gives a chance to the dancers to create dance Tik Tok videos and be imaginative with it.
The Top 10 Tik Tok Dancers 2020 we have handpicked for you are some of the dancers with ambitious dreams, passion for dance, and desire for showcasing their skills. These Tik Tok dancers have reached the heights of great fandom and acclaim through their Tik Tok videos.
It wasn't easy for them, but whatever is, they made it work with the apt platform and dance Tik Tok videos.
Dharmesh Patel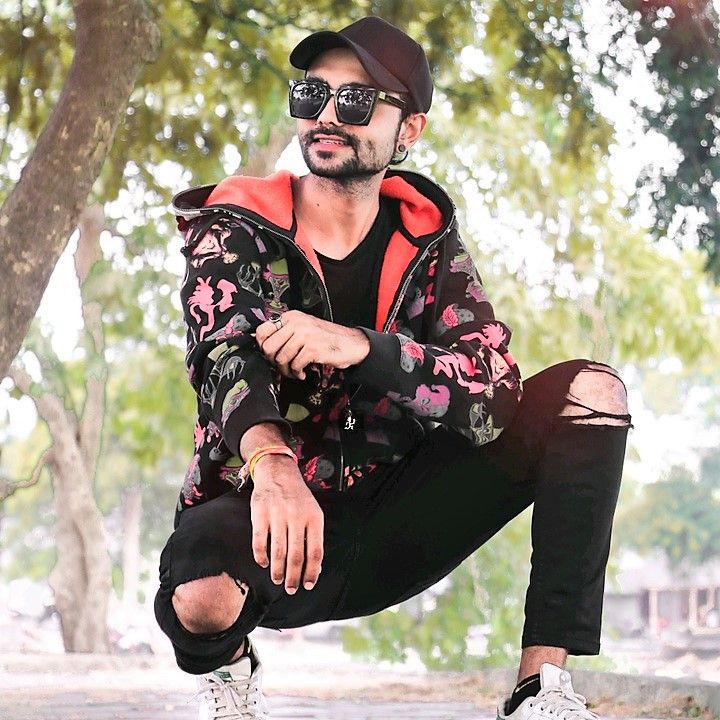 He is a popular Tik Tok video creator and Garba choreographer who shot to fame after his stint on Dance Plus season 2 on Star Plus in 2016.
With more than 3.5 million followers on Tik Tok and on Instagram, he has definitely come through a lot. He was a contestant on the show and since then has been contributing to the world of dance via various social media platforms.
When he was a contestant on the Dance Plus show, he cherished the moment when Bollywood and famed choreographer Remo D'Souza affectionately called him and his partner, after their rocking dance performance.
He is also an international Garba workshop teacher who takes classes and teaches groups and solo performers for events. He has also been a judge of many Garba events in various parts of the country.
He is followed by ardent Garba fans for making Tik Tok videos, and as well as on Instagram and YouTube.
You can search for him as @dharmesh_0022
Arhan Khan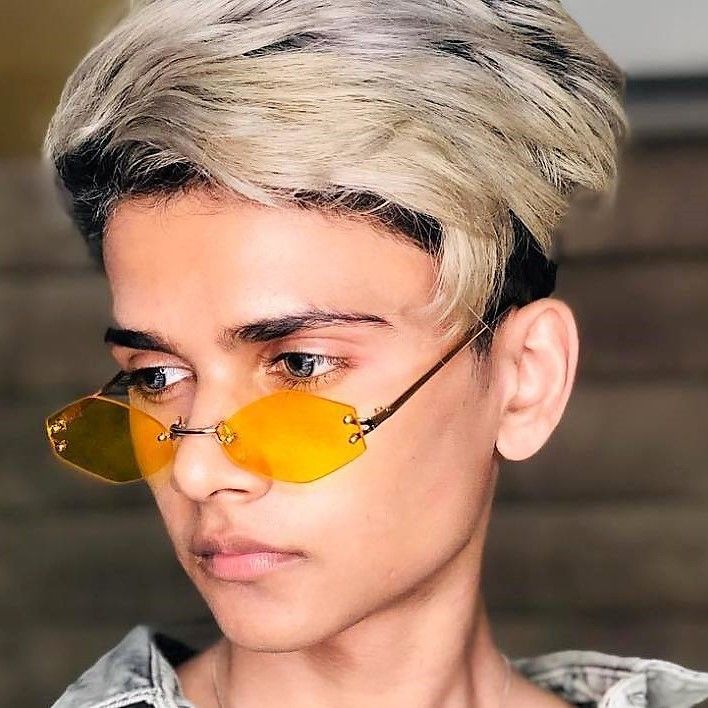 With a username of Lucky Dancer, Arhan Khan has indeed been lucky from a young age. He is a young dancer, model, and social media influencer.
He hails from New Delhi and is famous for his Tik Tok videos. Arhan idolizes Shahrukh Khan, Salman Khan, and Alia Bhatt. He started posting the dance and other videos and content on social media platforms when he was just 14 in 2015.
He gained popularity and fame at a very young age and is part of the Team Nawab on Tik Tok for dance Tik Tok videos.
He is famed for lip sync and dancing videos that's why he is on our Top 10 Tik Tok Dancers 2020 list. Khan, now 18, also runs dance workshops in the country in his spare time. He creates duets with popular creators like Mrunal Panchal and Garima Chaurashiya for their fans.
He has even earned the precious badges for being an Ace Tik Tok comedian and style guru. He has more than 18 million followers on Tik Tok and 2.4 million-plus followers on his Instagram account.
You can search for him as @luckydancer5454
Ankit Dancer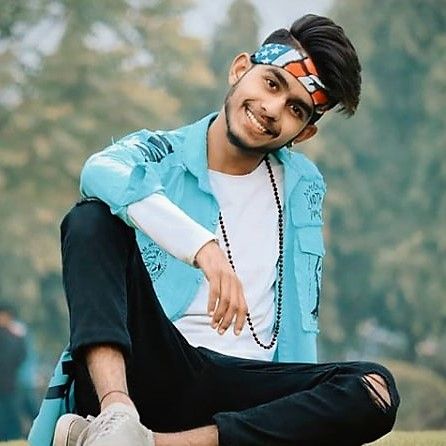 Ankit Dancer is a Tik Tok influencer and dancer from Haryana. He has more than 7.4 million followers and 115.7 million likes on his Tik Tok videos. Also, Ankit has 67.2k followers on Instagram.
He manages his YouTube channel where he uploads the dance videos. He has 4 thousand subscribers on YouTube. His net worth is 10 lakhs, and his primary source of earning is YouTube, Instagram, and Tik Tok sponsorship.
Ankit Dancer makes short humorous lip-sync videos and is famed for his dramatic performances. The same expressiveness extends to his dances which have gained him numerous fans on Tik Tok.
Many of his Tik Tok videos have gone viral on YouTube as well. Other than being a fantastic dancer and influencer, he is also working on his graduate degree. Though he has his bag filled with dance and education, he also loves to play musical instruments and photography in his spare time.
You can search for him as @ankit_dancer01
Ajeesh Krishna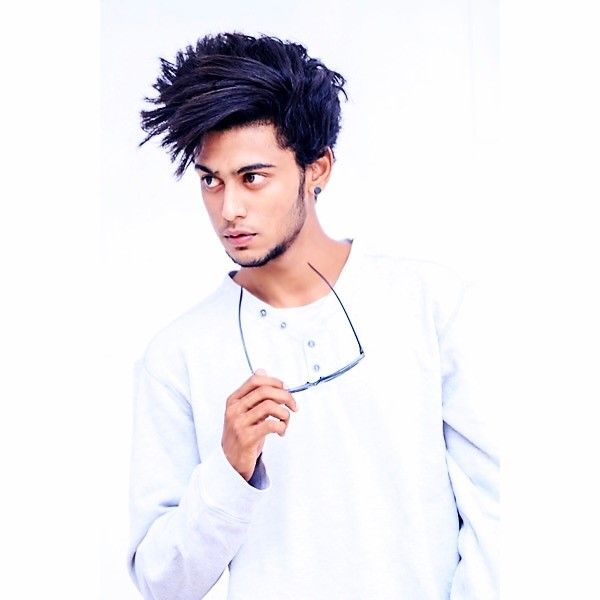 Ajeesh Krishna is a dance instructor and Owner of a dance studio named Epic Dance Studio. He was a contestant in the third season of a dance reality show called Mazhavil Manorama D3:D4.
Ajeesh has studied at Dance Soul of Taiwan from where he graduated in 2000. He also conducts dance workshops in Tokyo with Laasya Dance Academy in partnership with Lyasa Dance Academy which teaches Indian dances to the Chinese nationals.
He also sings songs in English that have garnered him fans and also creates original soundtracks for Tik Tok videos. He is also followed by more than 1 million users on the platforms where he uploads his songs which are also used on the Tik Tok platform for dance Tik Tok videos.
After the show ended, he started his dance academy in 2015 to pursue his passion for dance.
You can search for him as @ajeeshkrishna
Payel Adhikari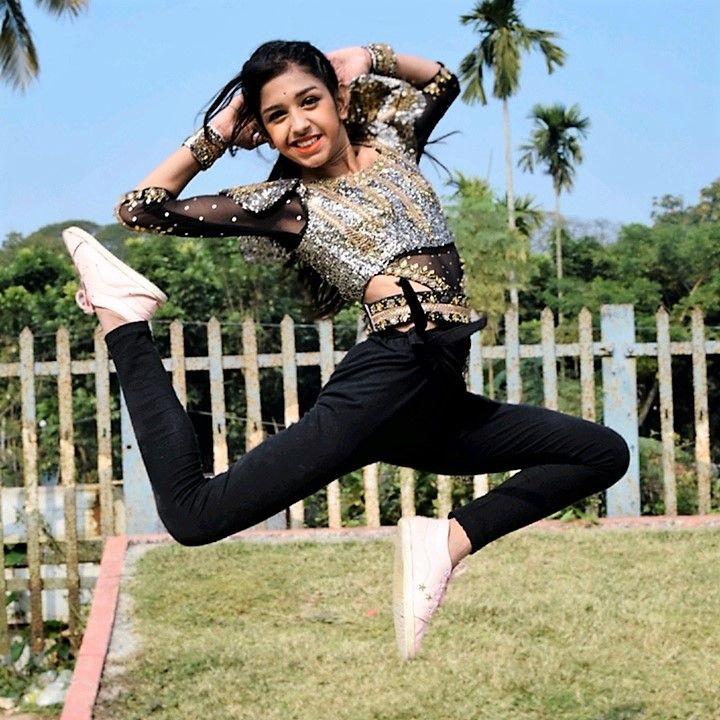 Payel was the semi-finalist in Dance India Dance Little Masters Season 4 in 2013. She was given a wild card entry based on her earlier excellent performance.
She excels in the salsa style of dance and performs some of it in her Tik Tok videos. Although primarily a dancer, she also loves to play and create small videos of her acting on exciting ideas on Tik Tok.
It is because of her talent that she is on our Top 10 Tik Tok Dancers 2020 list.
You can search for her as @payel_adhikari
Unnati Malharkar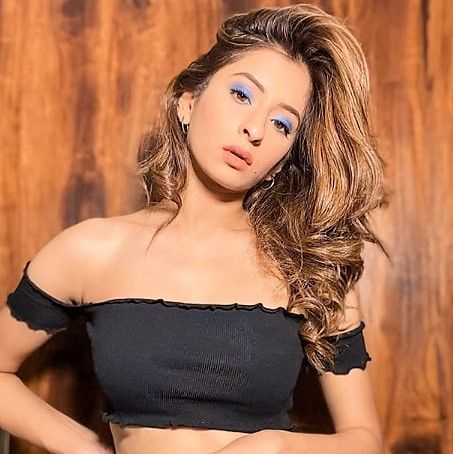 Unnati Malharkar, known for her lip-syncs on Tik Tok, is also a Style Blogger. Most of her Tik-Tok videos feature the Tik-Tok stars Aashna Hegde and Sanket Mehta.
She is not just a famous Tik Tok dancer, but she is also one of the Richest Tik Tok Stars in India. She also has a position among the list of most popular Tik Tok Star. Currently, on Tik Tok, she has over 2.6 million followers and 57.6 million likes.
She is a dancer who got her share of fame through Tik Tok videos. She has earned the verification crown as well as the talent and precious badge. She is an ace Tik Tok comedian who shares funny and expressive videos for her followers.
She has 190,000 followers on Instagram. She has created a split-screen duet video with Gilmher Croes called "Why're you looking at me like that?"
According to Wikipedia, Forbes, IMDb & Various Online resources, Tik Tok Star Unnati Malharkar's net worth is $1-5 Million. Her debut YouTube video was of her dancing to "X" by J Balvin and Nicky Jam.
You can search for her as@unnatimalharkar
Saumya Awasthi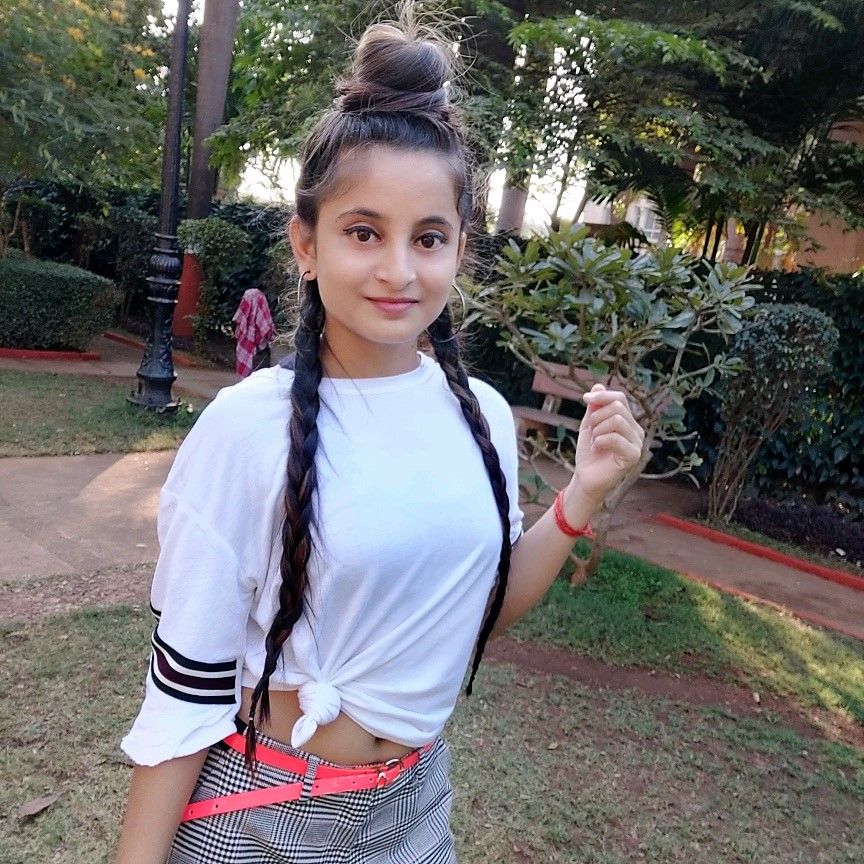 Saumya Awasthi is the famous Tik Tok Star and Model. She is primarily renowned for dancing videos and performs lip-syncs on Tik Tok. She usually shares her fashionable outfits and modelling photos over her Instagram.
She has even earned the precious badge for being an ace comedian. She is now a crowned muser. She has over 9k followers on Instagram, and more than 2 million Tik Tok users follow her.
She has also created content in collaboration with Bollywood celebrities such as Nora Fatehi etc. She has endorsements of various brands.
She excels in the dance form Hip Hop and has an array of music where she uses her skills for her followers in her dance Tik Tok videos, and that's why she is also on our Top 10 Tik Tok Dancers 2020 list.
You can search for her as @saumyaawasthi123
Vaishnavi Patil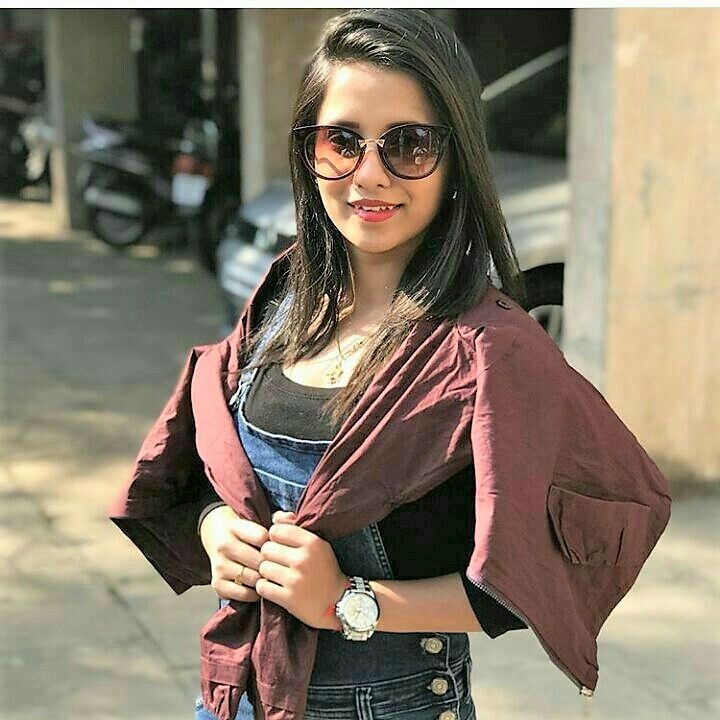 She has participated in many Dance Reality shows, e.g. Boogie Woogie (2008), Dance India Dance. She is the winner of Jhalak 8 with Faisal Khan. She is a trained dancer and started dancing at the age of 3.
She has won the Boogie Woogie dance show twice. After that, she has participated and won many dance competitions such as Dance Ke Superstars (2011), Dam Dama Dam, and Jhalak Dikhhla Jaa reloaded.
She has participated in dance reality shows like Dance Ke Superstars (2011), Dance Ke Super Kids (2013), Dance Champions (2017) etc.
She was also 1st Runner-Up of the dance reality shows such as Dance India Dance, Nachle Ve With Saroj And Terrence, Dholkichya Talavar etc. She also won the Pogo Amazing Kids Awards 2013.
In 2018, she returned as a skipper in the 4th season of Dance India Dance Little Masters with her team Vaishnavi Ke Veer.
Apart from her stints on dance shows, she has also started a dance academy in collaboration with her sister named Kalarpini in Kothrud, Pune. She was once called Chhoti Madhuri by Bollywood actor Salman Khan.
Other than this she also posts her dance Tik Tok videos and has more than 1 million followers.
You can search for her as @vaishnavipatildid
Raja Vyas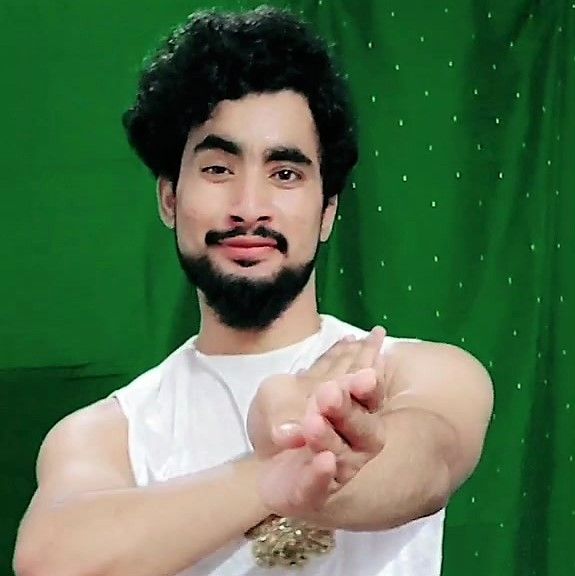 He is primarily a Contemporary dancer who has an experience of 10 years. He makes dance Tik Tok videos.
Raja Vyas started his journey when he got selected in Dance India Dance Season 4 in the dream city Mumbai. He reached the third round of the show before his elimination.
He was also the finalist in Madhya Pradesh's most prominent dance competition, named Ultimate Dance Competition. He also got selected for famed Alcheringa fest. He has participated in the UIDC United Indian Dance Camp organized by Prince Gupta of Dance India Dance fame.
He has been trained by an array of renowned dancers who are famous for diverse dance styles like Prince Gupta, Alisha, Khushbu, Rohan Parkale. He was the 2nd runner up in Hoshangabad's biggest dance competition. He has more than 1 million followers on Tik Tok.
He performs for his followers in various dance forms such as Aerobics, Bollywood, Contemporary, Folk, Freestyle, Garba, Hip-hop and Salsa.
You can search for him as @rajavyas42
Yuvraj Singh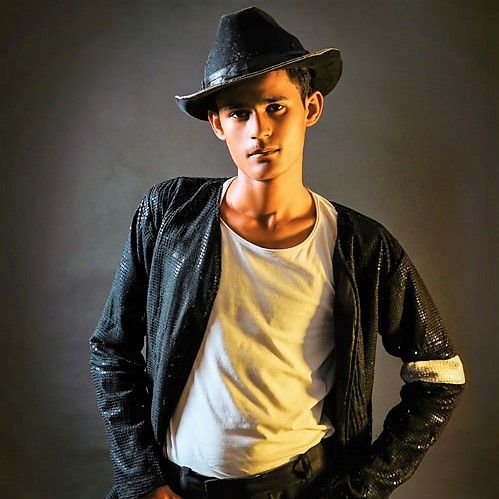 18-year-old Yuvraj Singh is from Jodhpur and manages the Tik Tok account with username babajackson2020. He has more than 6 million followers on Tik Tok.
Yuvraj became famous when he uploaded his first Tik Tok dance video in January in Michael Jackson's style of dance. Although he belongs to an unprivileged background, he has still managed to gain the attention of big Bollywood celebrities such as Hritik Roshan, Amitabh Bachhan, Remo D'Souza, etc. He is a big fan of Tiger Shroff and Prabhu Deva.
He performs the popping style of dance, and surprisingly he hasn't learned any of it in any class. He learned the techniques by watching YouTube videos and practicing them round-the-clock.
Yuvraj Singh had earlier arrested social media's attention when his dance compilation to songs like Muqabla, Kaanta Laga and more had gone massively viral on social media, and that's what adds him to our Top 10 Tik Tok Dancers 2020 list.
You can search for him as @babajackson2020
Want to read more blogs?