Waacking Workshop in Kolkata Twist N Turns, with Jenny Chowdhury
15 classes intensive

1 Master class

14th May onwards

TNT Newtown Studio

Every Sat-Sun
Early Bird Offer
If paid
before 8th May - Rs.2500 for 1 month
between 9th - 12th May - Rs.2800 for 1 month
after 13th May - Rs.3200/- for 1 month
20 spots only
To book your spot, click on this 👉🏻 https://bit.ly/3OH6qlo
Don't miss this!
---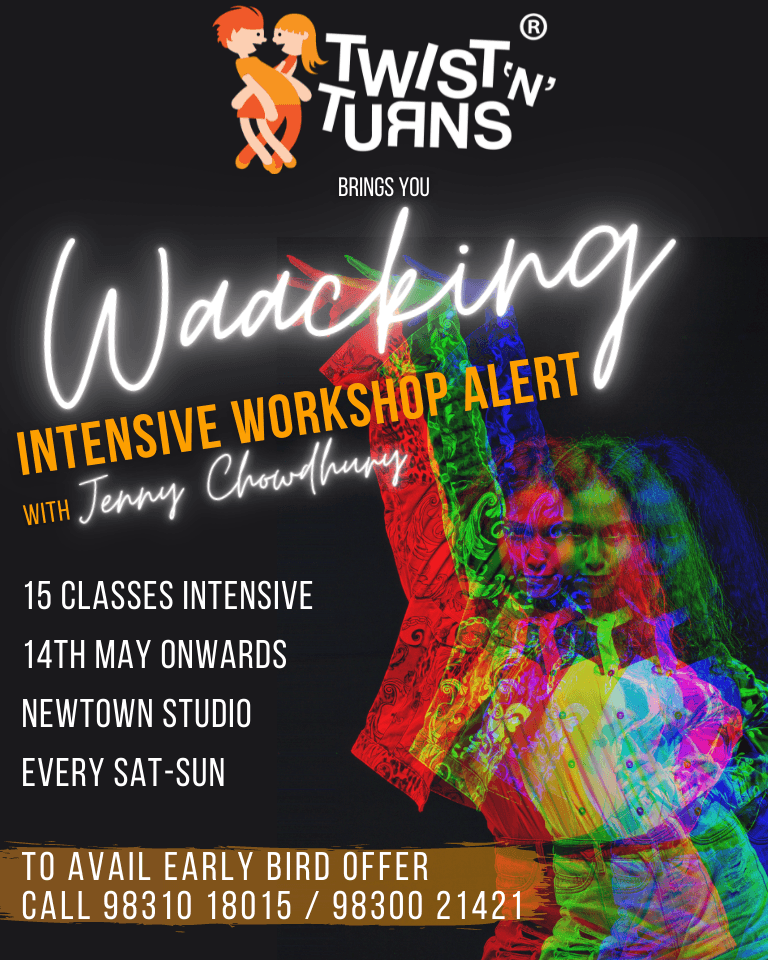 About the Artist: Jenny, known as Jenny waacker, is dancing since she was a kid.
The style she is doing now & about to teach here is punking Waacking! She is doing the style since 2015, she is one of the best waacker in our city or you can say country too!
She learned from different national & international artists. She has worked as a dancer for Bollywood & Tollywood movies, and music videos too. She is still learning different styles to educate herself more & to gain more knowledge. She has also represented Kolkata Nationally & won battles too.
Some of her memorable battles:
Spit your game vol5
Lonely hearts club
Saturday jam
Let your moves talk
Redbull dance yourstyle india top16
Funky dugout
Get on the good foot and many more.